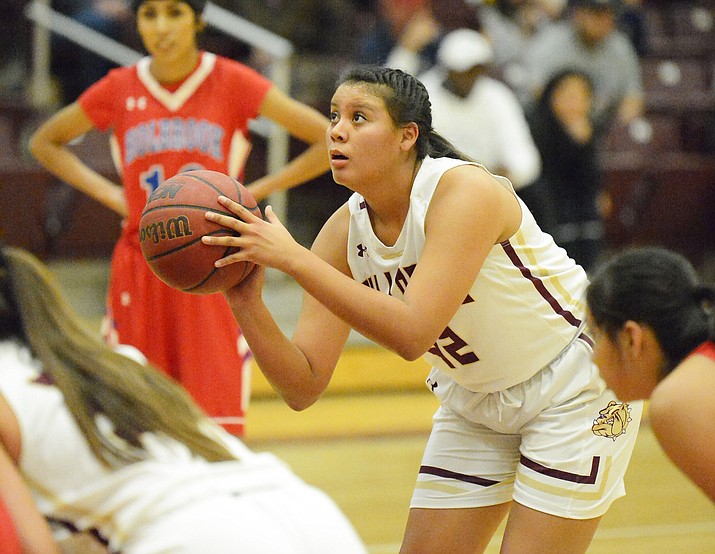 Photo by Todd Roth, for the Navajo-Hopi Observer.
Originally Published: February 6, 2018 11:55 a.m.
Photo Gallery
Winslow Vs Holbrook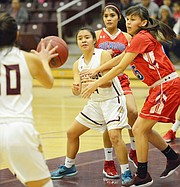 Photo highlights: Justine Butterfield looks to pass and Emerllie Cowboy shoots a free throw during the Jan. 23. The Lady Bulldogs defeated the Holbrook Roadrunners 52-49. a Lady Bulldog fights for the ball during the Jan. 23 game against Holbrook; Kristin Wagner move the ball down court; a player keeps the ball; Kelli Mitchell sinks two and Justine Butterfield drives in.