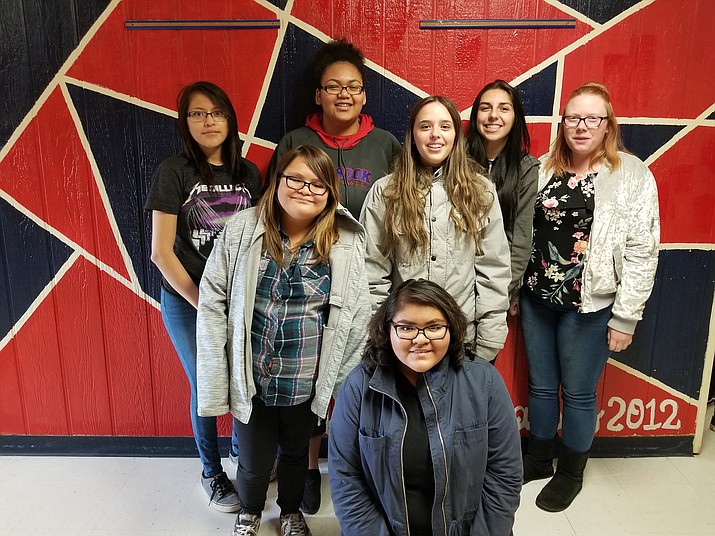 Photo by Submitted photo.
Originally Published: February 6, 2018 10:37 a.m.
HOLBROOK, Ariz. — The Upward Bound Math and Science (UBMS) program, which is sponsored by the U.S. Department of Education, provides fundamental support to participants in their preparation for college entrance. The program provides opportunities for participants to succeed in their precollege performance and ultimately in their higher education pursuits. The goal of UBMS is to increase the rate at which participants complete secondary education and enroll in and graduate from institutions of postsecondary education.
Every semester, the Holbrook High School (HHS) UBMS participants have assignments that must be completed. These assignments include but are not limited to: academic goal setting (and achievement), developing new study skills, creating a plan to demonstrate personal responsibility and grit, developing time management goals and skills, career exploration, researching colleges, and establishing and completing college enrollment goals.  The students must also develop and complete GPA goals. The efficacy of the students is scored similar to the 4.0 GPA system via CAP (College Access Program) scores that are derived from the assignments that UBMS students must complete and their respective grades on those assignments.
HHS officials were recently informed that HHS UBMS students were at 100 percent in completing all of their assignments and their CAP average is a 4.0 and that we were the only participating regional school in which not a single student was placed on a plan of improvement for the past semester.  
More information on the HHS Upward Bound math and science program is available from Donna Campbell, liason for Upward Bound at HHS at (928) 524-2815).