Hashknife Pony Express recreates historic mail ride from Holbrook to Scottsdale
Originally Published: February 6, 2018 11:18 a.m.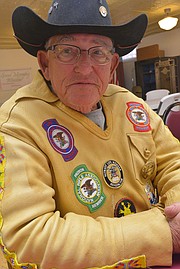 WINSLOW, Ariz. — Since 1958, Hashknife Pony Express riders have used relays of horses to deliver mail from Holbrook to Scottsdale, reenacting the Pony Express riders of years past.
On Feb. 2 morning mail was collected from students from three Winslow elementary schools. At 1:30 p.m. the mail was handed to rider Walter Pacheco, who relays the mail to other riders along Second Street in Winslow. School children attended to watch the historic recreated ride.
On Feb. 7 at 8 a.m. the mail ride begins at the Holbrook Post Office. The next stops were at the Heber-Overgaard Post Office, mail pick up Creekside Cafe, Christopher Creek and Pine, Arizona.
On Feb. 8 at 9 a.m. the mail will leave Payson Post Office and at 3 p.m. the Hashknife Pony Express Riders will arrive at the Fountain Hills Post Office. They will camp at Verde Camp and set up a cook shack on the river. Riders will then enjoy a cowboy dinner prepared by the camp cook and sleep under the stars for the night.
On Feb. 9 at noon, the mail will arrive at the Museum of the West at Second Street and Marshall Way in Scottsdale and on Feb. 10 at 10 a.m. the Pony Express Riders will ride in the Prada Del Sol Parade.
Hashknife history
The name Hashknife comes from the name given to a cattle ranch of Aztec Land and Cattle Company. Located around Holbrook and Winslow, who had 60,000 head of cattle and an uncivilized reputation.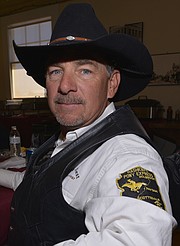 SUBMIT FEEDBACK
Click Below to: