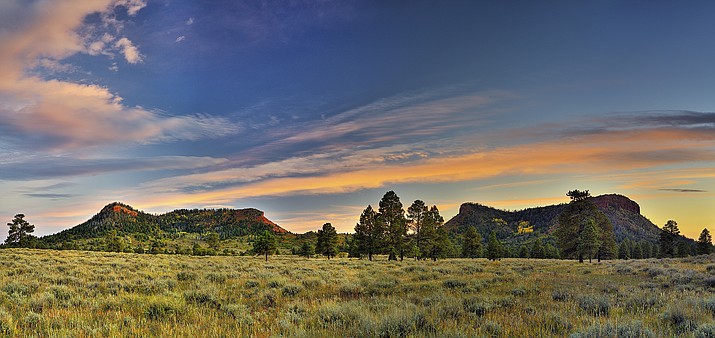 Originally Published: May 9, 2017 9:59 a.m.
To the editor:
The Holy People have been good to me and I have learned many traditional teachings from my elders who have now all passed on.
Perhaps I know the land of Bear's Ears more than most people who have involved themselves with Bear's Ears being designated as a National Monument.
I have gathered herbs there. I have hunted the area in season. I have camped there many times. I have hiked the mesas and found many hidden trails. I have located where our old people built their hogans and their sweat lodges. I have seen ancient rock piles made by our old people from many generations ago. I have hauled firewood from the area for ceremonies and family use. I have eaten wild root plants, pinon, berries and locus from the lands there. I have bathed myself in the perfect soil there.
In recent days, I have gone there and made my corn pollen prayer and offerings. I sat in silence and envisioned a time when there were no paved roads and traffic noise. A time when there were no con-trails overhead. That was a long time ago, a perfect time.

All things change in their proper order, such as the seasons and weather. In nature, all changes have their righteous purpose and are perfect. With people things are different. They change their minds or they change perfect things and make them ugly or dangerous. People attempt to change or pervert the laws of nature and the laws of the Holy People and bring destruction upon all of us.
All around the Navajo Nation I can no longer go freely to pick pinon or pick up a stick for firewood. The whole reservation is enclosed by National Parks, State Parks, National Monuments and recreation lands of every description; Chaco Canyon, Petrified Forest, Painted Desert, Grand Canyon, Grand Stair Case, Canyonlands, Capital Reef, Glen Canyon, Lake Powell, Hovenweep, Mesa Verde and so many more.
Before these lands became park lands and national monuments the Navajos were told they could continue to use the lands. Those words were lies. A lie can never become truth; wrong can never become right; and evil can never become good, just because it is accepted by many.
Bear's Ears land should never become a national monument. It will make ugly a beautiful, perfect place of peace and tranquility.

Thank you,
Wally Brown
Page, Arizona