Skateboard art brings messages of inspiration and hope
Skateboard Art Show June 30 in Flagstaff
Originally Published: June 27, 2017 3:10 p.m.
Photo Gallery
Skateboard Art Show June 30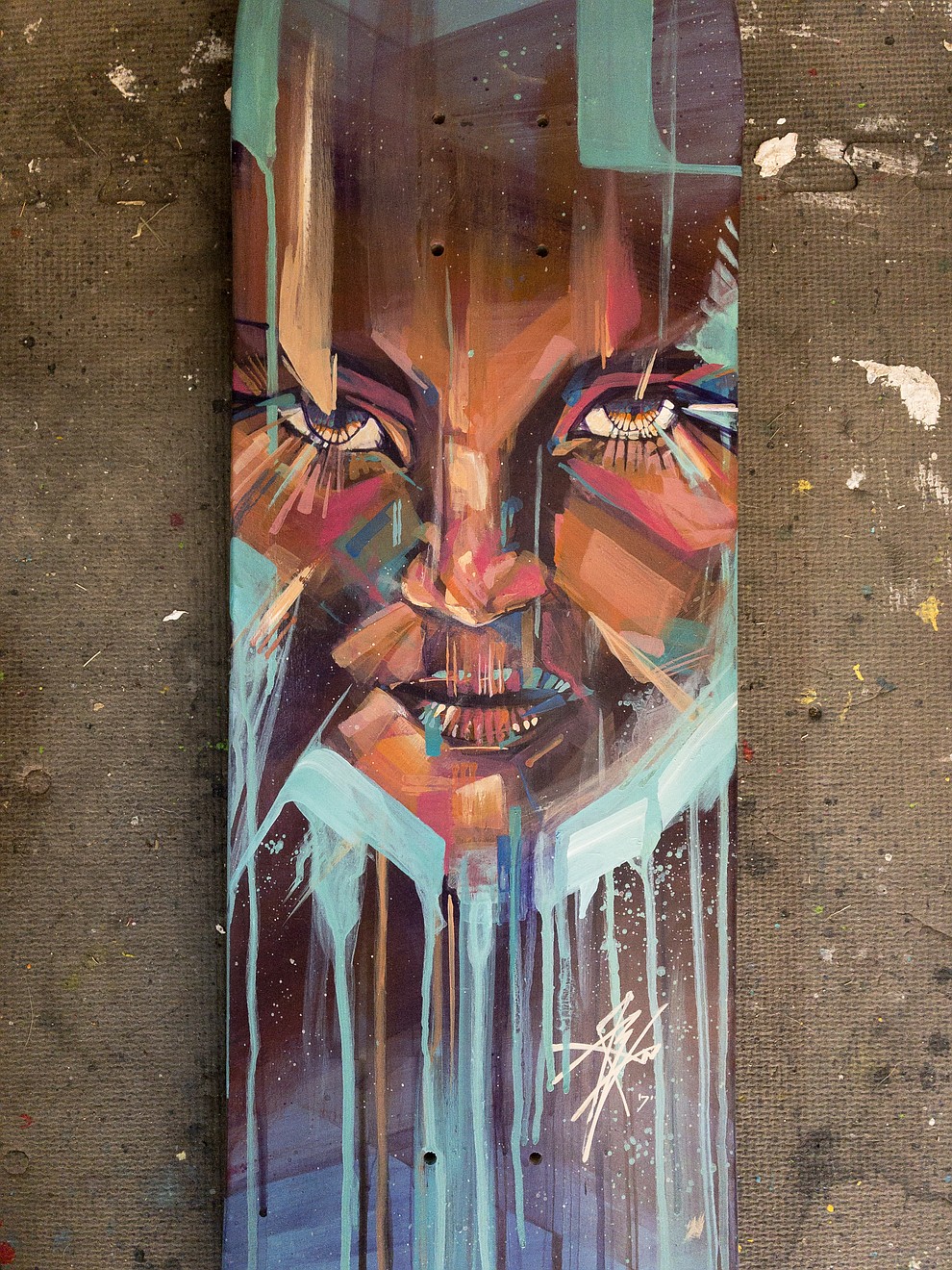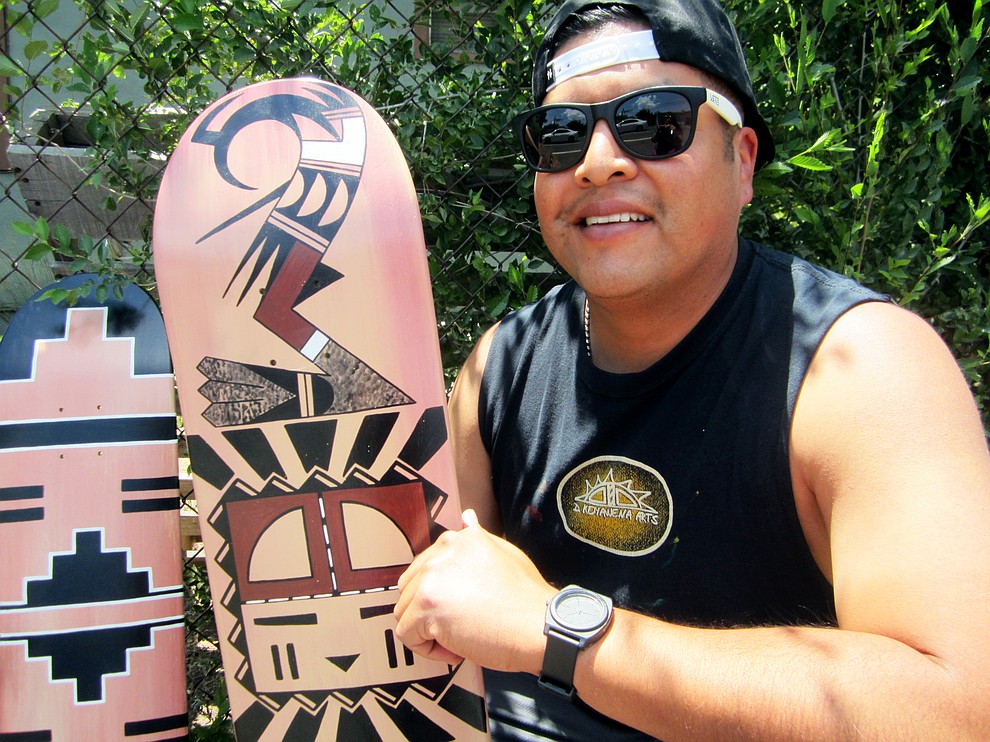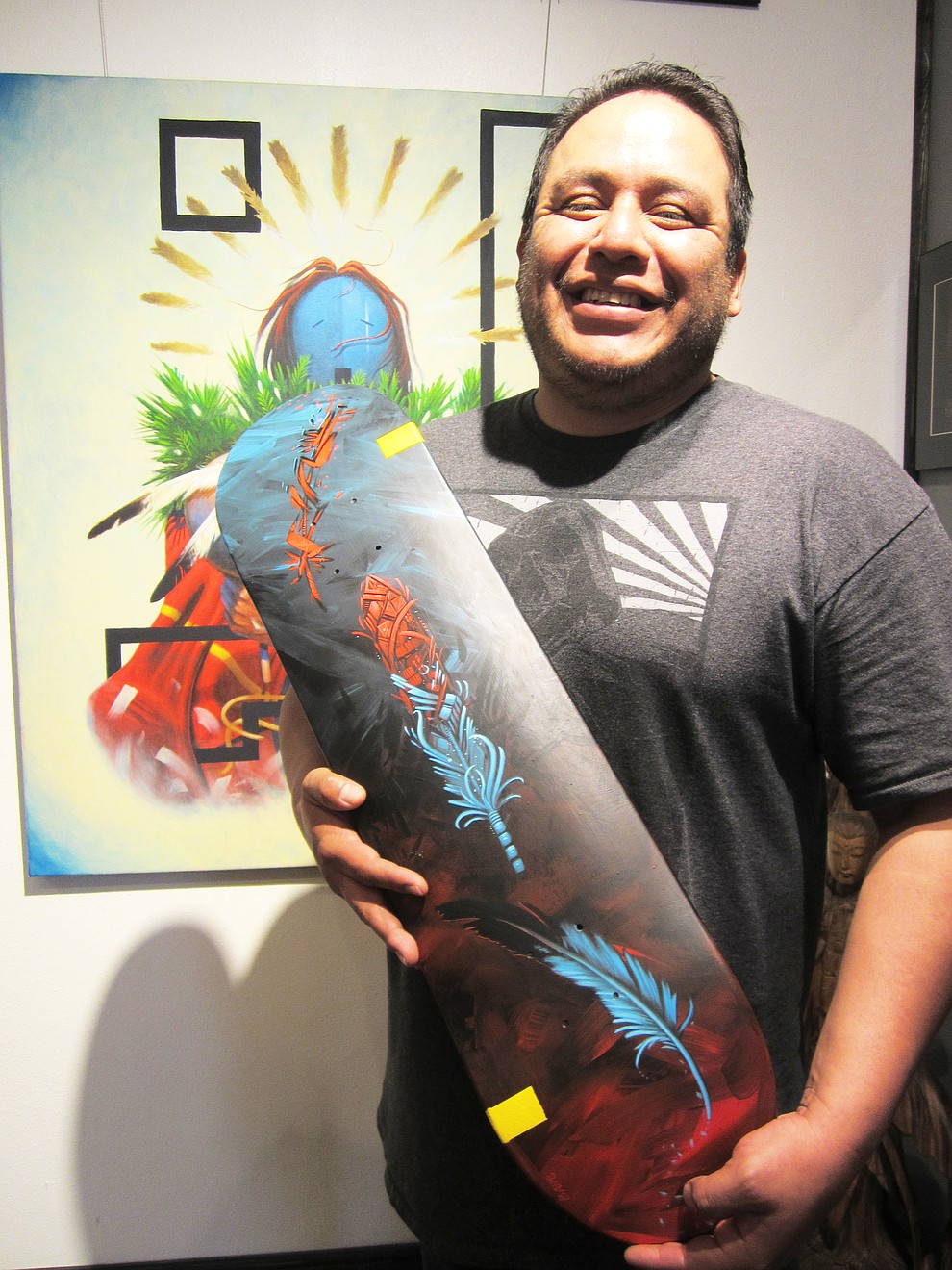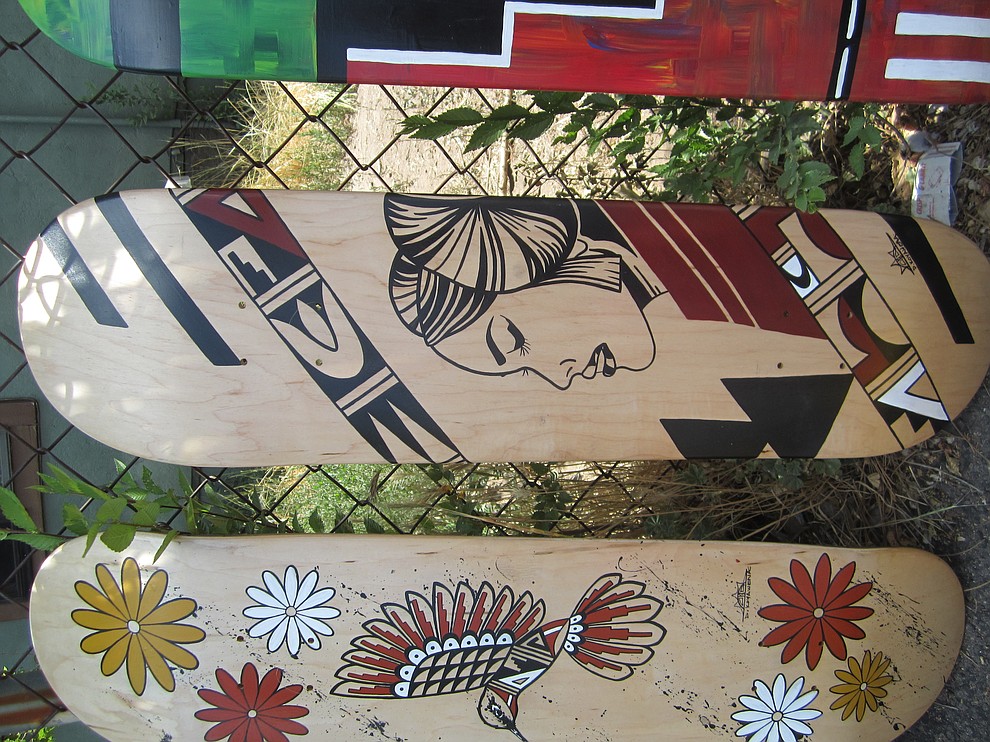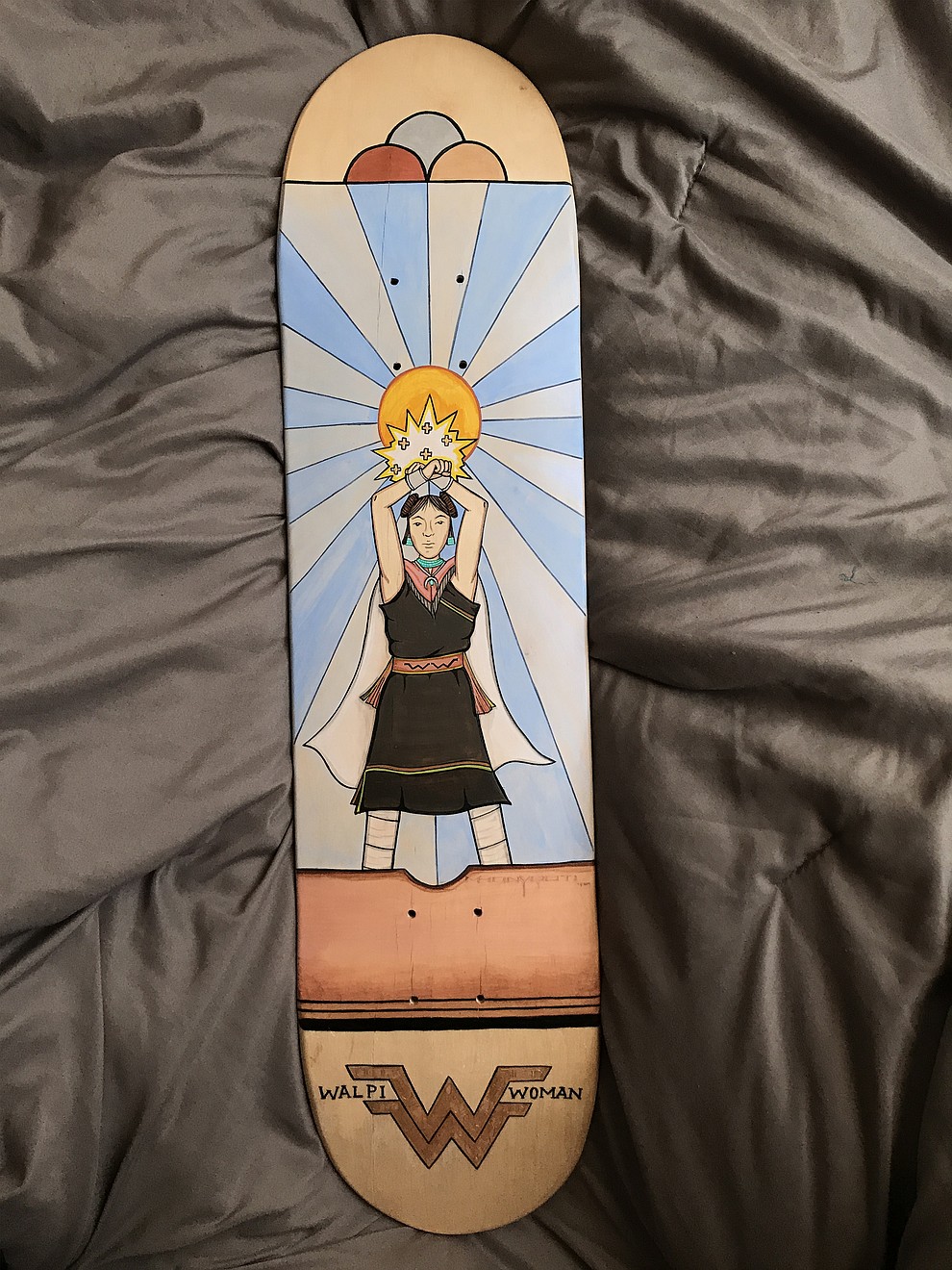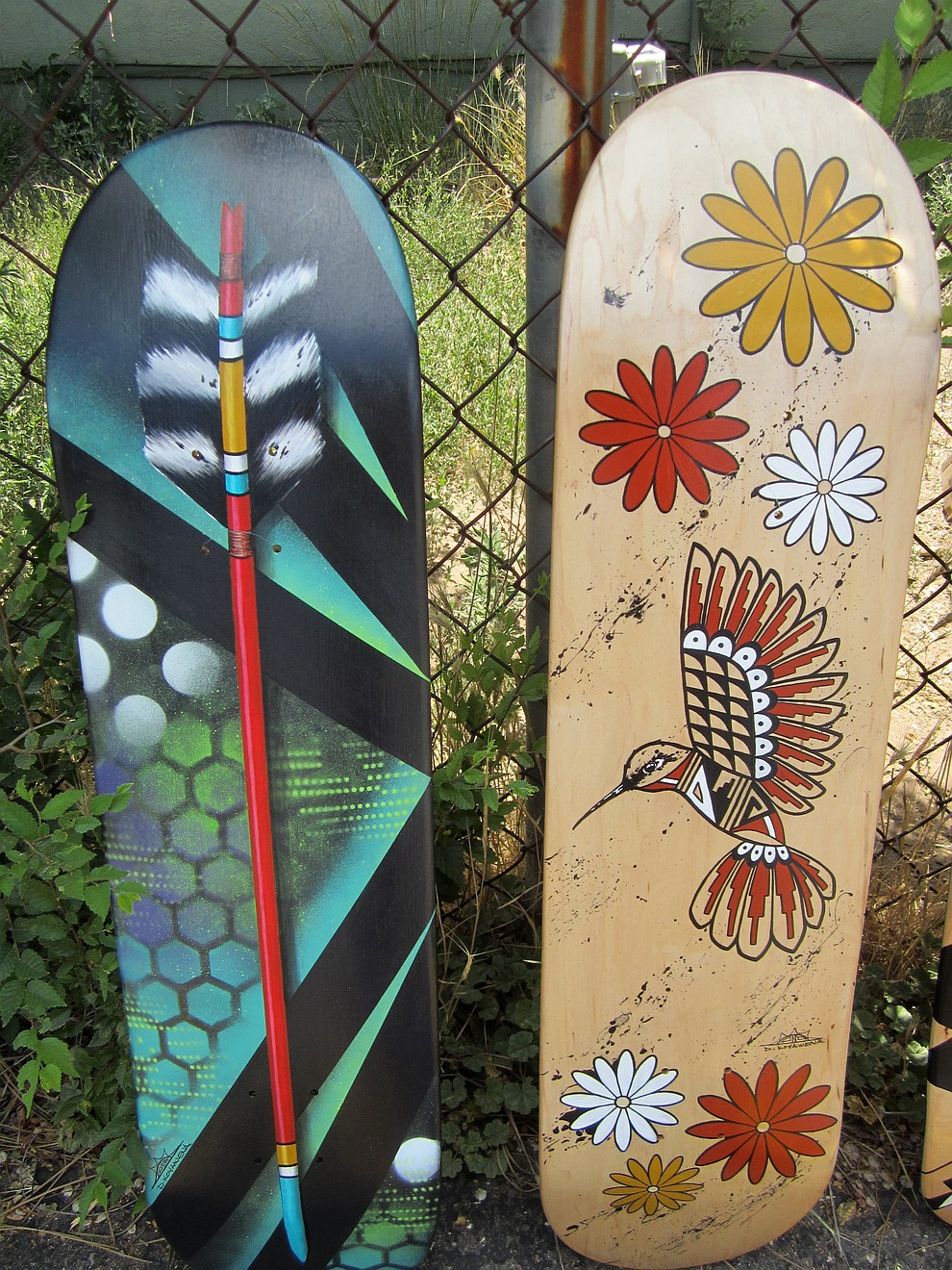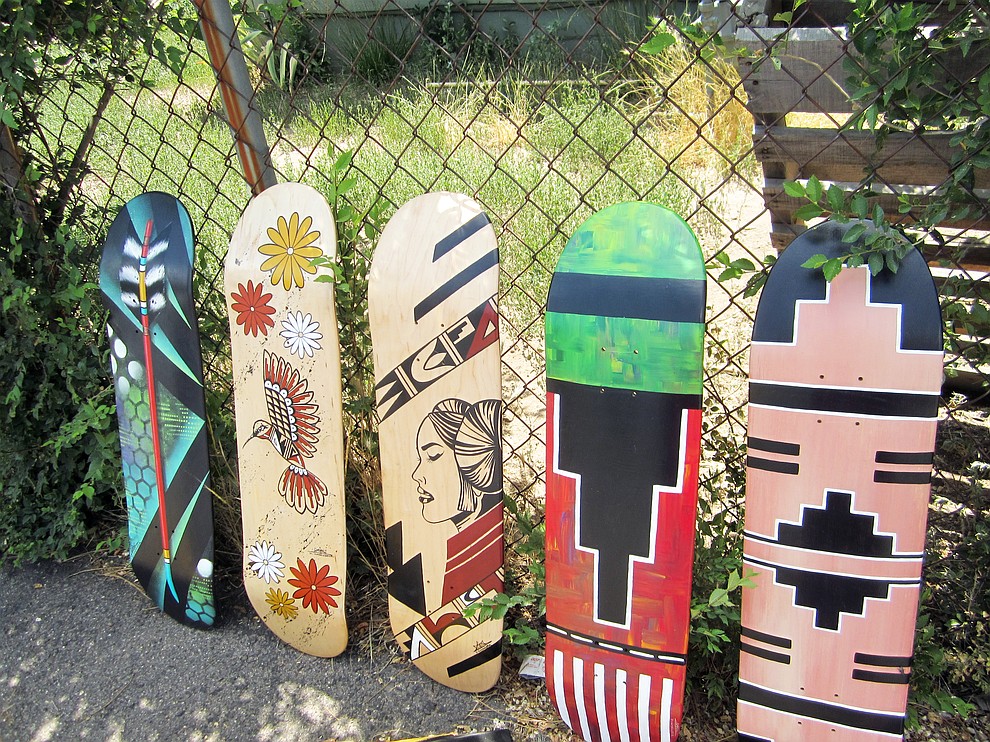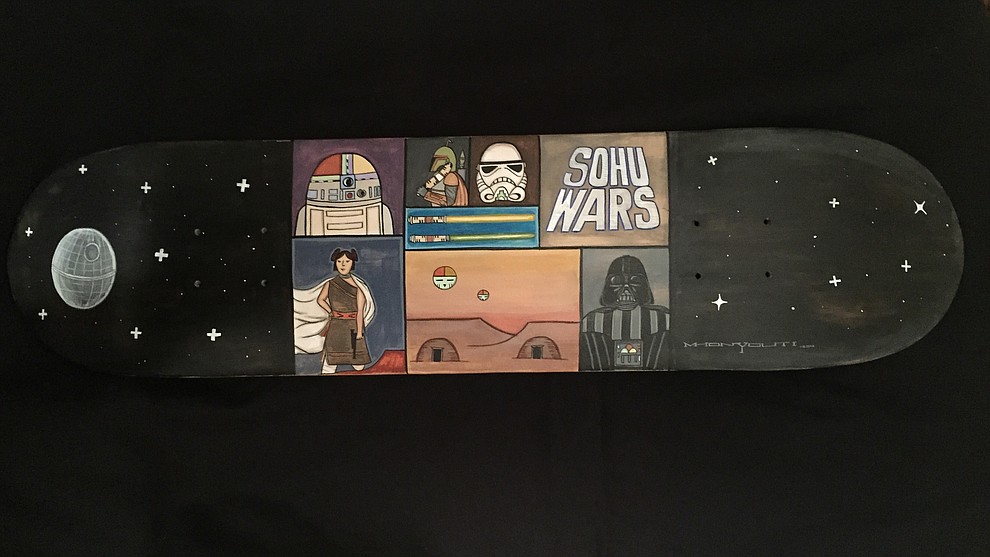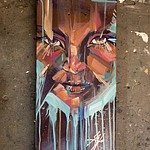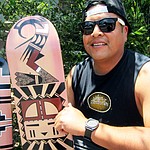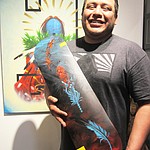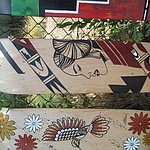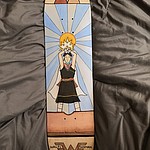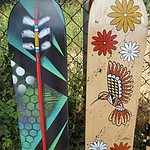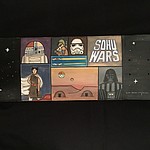 FLAGSTAFF, Ariz. — Duane Koyawena, Hopi, and Landis Bahe, Navajo, will put on a Skateboard Art Show June 30 to join two worlds, Hopi and Navajo, together but also to join two art worlds, traditional and contemporary, together.
The skateboard art show will take place in downtown Flagstaff June 30 at 427 S. San Francisco from 5 p.m. to 9 p.m. and is an alcohol, and drug free family event. All the boards will be for sale.
"We're joining two different worlds that have had some differences in the past — some of which happened from the two tribes not communicating and misunderstandings in the past," Bahe said.
Koyawena said with disputes on Hopi and Navajo land, the show is a way to bridge some of those issues — traditionally there were no disputes until borders came up.
"Before that, there used to be a lot of trades and everyone used to get along," Koyawena said. "There are a lot of Hopi songs that incorporate Navajo language. The Hopi recognize a lot of the surrounding tribes."
Koyawena and Bahe thought the show was a good idea for that reason.
"That was a thing in itself," Koyawena said. "To have that unity. All of us coming together. The majority of us are all pretty young and we all get along in the art world. We might as well put that out there as well."
Koyawena and Bahe are not only unified in art, but also in sobriety, which is why the event is drug and alcohol free. They want to use their experience to enrich the community, not just make money.
"It's nice to make a dollar because that's how we feed ourselves and our loved ones," Bahe said. "But to provide someone with inspiration, guidance, determination. Those types of intangible, positive things you can attribute to other people. Those are things we have acquired over time. It's an inner battle, self-doubt. To have confidence, that's what we want to instill in others."
Bahe said Native American art is at a pivotal moment right now where art is changing from more traditional to contemporary.
"My father and his generation and his grandfather, how they created art, how they did art was more of a way of life," Bahe said. "My father's generation was very conservative, not pushing the envelope too much. But, in my generation, art is really becoming contemporary, abstract."
How that manifests for Bahe and Koyawena right now is to take a skateboard, which is already a premade canvas that is wood and natural. They don't change the size or anything on the board, but they do paint on it like it is a blank canvas.
"It's really interesting to see what people will do with it," Bahe said. "Artists see it in all different ways. Contemporary skateboards with traditionally inspired images in a contemporary format."
Koyawena had a skateboard he painted with him during last year's Hopi Show at the Museum of Northern Arizona.
"I was blown away by the different age groups, younger to older, in how drawn they were to the one I had," he said.
Koyawena labels himself as a traditional/contemporary artist.
"Obviously a lot of the stuff I do incorporates a lot of my tradition and the stuff I've been taught," he said. "Not to expose it in a wrong way, but in way that is very respectful to me and my people, and relevant for today and the younger generation."
Bahe compares this moment in time in the Native American art world to the Renaissance age.
"It's a very pivotal moment for us," he said.
In fact, his skateboard for the show is called "The Pivot," which Bahe said is his perspective of what is going on right now as a more traditional generation passes on to a younger one, and that generation passes on to an even younger one.
"All the young people are biting off the old but they're changing it, like turning the dial just a little bit," Bahe said.
Koyawena said that they want the younger generation, whether they are artists or not, to see the show, too.
"Thinking of ourselves as younger artists, we start off thinking about how big the art world is and getting discouraged," he said. "But the more you just push, you'll get sucked in the loop and the next thing you know, you have all these fellow artists who want to put on a show with you."
Many of the artists who are participating in the show come from a lineage of artists, some in different mediums.
The show features artists Landis Bahe, Duane Koyawena, Gonnett Etsitty, A Thompson, Mavasta Honyouti, Milo Creations, Bahe Whitethorne Jr., Abel Nash, Nate Begay, Natachu Ink, Jaycee Beyale, Jeremy Singer, Erick Gonzalez, Jennel Singer, Keith Smith and Antone Chee.
"If I was a collector or an art guru…not only this show but what's happening in Native American art, but especially this show, the room is going to be filled with a lot of great artists, a lot of talent and different mediums," Bahe said.
One artist is a painter and a jeweler, some of the artists sing and paint. Bahe tattoos and paints. Koyawena paints, works with wood and gives inspirational speeches and therapy for the community. There will be a few silversmiths.
"The gifts are stacking up and embodied in one person that is spread across a panel of artists," Bahe said. "We are so blessed that they are all coming."
The artists are from all over the Southwest and includes artists who are Mexican, Caucasian Guatemalan, Navajo, Hopi and Pueblo, and older and younger artists.
"That is going to reflect one thing," Bahe said. "It's going to reflect the art."
With different generations and different backgrounds, art is one form of communication. Bahe sees the mixing as a way for the art to inspire each other.
"The older traditional guys will bite off some of what the new guys are doing," he said. "And the new guys will do the same thing. And then there's this inspiration that happens. Those who come as a viewer will see it all."
Bahe said most people are looking for their life's gift and once it is found, it should be shared and given to other people.
"You give it away and say 'This is how I did what I did. Now, you go and do what you do,'" Bahe said. "That's the most important thing for me when I'm doing this. We're welcoming the whole community. It's free and one night only, until next year."
SUBMIT FEEDBACK
Click Below to:
More like this story