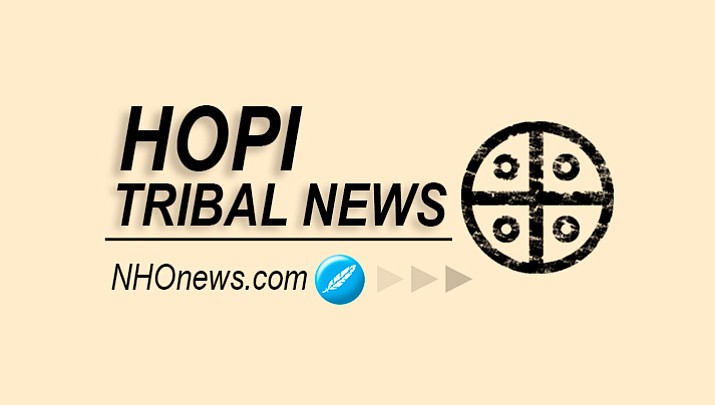 Originally Published: June 13, 2017 10:09 a.m.
POLACCA, Ariz.— After 35 years working in the Bay area in California, Judith Namoki came home to Tewa Village to help her dad, but now, as coordinator of the elderly program at Tewa Village, she wants to help the community.
About 18 months ago, Namoki came home to help her dad, Kent, after he suffered a stroke. She continues to serve as his caretaker before and after work.
As coordinator of the elderly program, Namoki finds activities for those 55 and older. The activities include spirituality, cross-cultural, education and fitness. The spirituality activities include going to ruins where someone can talk about the history behind the ruins.
"It shows that there are links between Hopi and Tewa," she said. "Elders come to speak to them about the language and how the culture from the old days should be continued."
Another cultural event is a movie which shows how the Tewa culture is tied into the Hopi culture.
"A lot of Tewas have intermarried with Hopis," she said. "We have different tribes and colors of skin, but we are all intertwined in some way. We want to show how similar we all are."
One of the events for the cross cultural events is bridging the gap between the elders and the youth. A youth bicycle tour from Twin Arrows to Window Rock is planned and the Tewa seniors are planning to host a lunch for them along their route.
The fitness activities include everything from wheelchair volleyball to stretching.
The Tewa elderly program offers classes from home safety to phone scams to meth awareness.
"Meth is an addiction that has hit hard. It impacts the entire tribe. Homes have been broken into. A lot of elders have grandkids who deal with this," she said.
She has 15 regulars in her program and many more than that who come when they can.
"It's hard because they have a lot of doctor appointments or ceremonies," she said.
Namoki also works with seniors from the village who are homebound or in nursing centers to help them connect with their families.
In Oakland, Namoki's main job was working as a third grade reading comprehension teacher through Oakland Parents Together at Oakland School District. She was also a cultural preservationist at the Intertribal Friendship House in Oakland serving the urban Native Americans.
One of her jobs while in Oakland was working as an eligibility specialist in the emergency room at Highland Hospital. She would interview the patients to see if they were qualified for state, county or federal insurance.
Born in Keams Canyon, Namoki was raised in Polacca and graduated from Springville High School near Provo, Utah. She tried to go into nursing, but as a single mother with four sons she had to get a job rather than go to college.
Namoki said people can count their blessings by doing volunteer work for those who are less fortunate.
"I would like to bring the community back together as a whole and give back to the community," she said. "This is our community building and we need to build the community in the building. We need to love one another. Sometimes the brotherhood and the sisterhood goes astray. We need to love each other unconditionally."
Namoki said she is happy to be back home.
"I love the community and it's such a drastic difference coming from Oakland. I had no relatives there and now I'm surrounded by them," she said. "It's nice to be back, to be part of the culture. To live and breathe the culture."
The community center, which includes the elderly program, is located just off of Highway 264 by milepost 392.