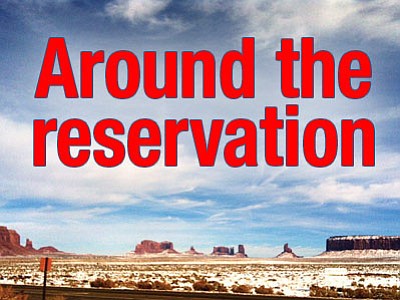 Originally Published: July 25, 2017 9:34 a.m.
Back to school youth rally at Broken Arrow Chapel July 28
A back to school youth rally for ages 12-19 will take place at Broken Arrow Chapel-Bita Hochee, July 28 at 7 p.m. (MST). Participants can look forward to a fun evening with Young Nak Church from Los Angeles. There will be food, live music, games and prizes. Free school supplies will be distributed to all participating youth.
Broken Arrow Chapel-Bita Hochee is located in Indian Wells, Arizona on Highway 77 (Navajo 6) at Milepost 17. More information is available by calling or textin (928) 313-3997, or by calling (928) 654-3337.
Flagstaff Justice Court in Tuba City July 28
The Flagstaff Justice Court will hold court in Tuba City, Arizona July 28 at 1:30 p.m. (DST) in Tuba City Judicial District, Courtroom #1.
Individuals who have an open criminal or traffic case with Flagstaff Justice Court, including cases with outstanding warrants, may attend. Individuals can also use this opportunity to ask the judge to cancel their warrants and appear in court without fear of being arrested.
To have your case heard you must contact Coconino County Supervisor Lena Fowler's Office at (928) 283-4518 by 4 p.m. July 27. Pre-registration is required. To register, you will need your name, date of birth and a contacting phone number. Case number is optional.
Northland Pioneer College hosts college and career workshops
Northland Pioneer College (Highway 264, milepost 397, Keams Canyon) will hold a college and career community workshop series from 2:30 p.m. to 4:30 p.m. July 26.
July 26: Never enough money? (Budgeting).
Participants must be 16 years and older.
Pre-registration is encouraged — space is limited to 20 people — by calling the Hopi Opportunity Youth Initiative Office at (928) 734-2380 or emailing danielle.romeyn@hopifoundation.org.
More like this story