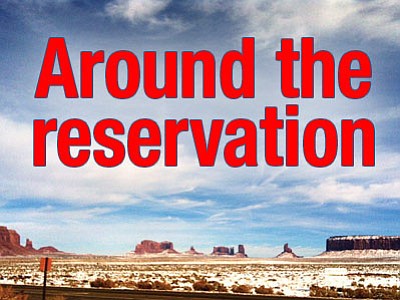 Originally Published: July 11, 2017 9:45 a.m.
Flagstaff Justice Court in Tuba City July 28
The Flagstaff Justice Court will hold court in Tuba City, Arizona July 28 at 1:30 p.m. (DST) in Tuba City Judicial District, Courtroom #1.
Individuals who have an open criminal or traffic case with Flagstaff Justice Court, including cases with outstanding warrants, may attend. Individuals can also use this opportunity to ask the judge to cancel their warrants and appear in court without fear of being arrested.
To have your case heard you must contact Coconino County Supervisor Lena Fowler's Office at (928) 283-4518 by 4 p.m. July 27. Pre-registration is required. To register, you will need your name, date of birth and a contacting phone number. Case number is optional.
Northland Pioneer College hosts college and career workshops
Northland Pioneer College (Highway 264, milepost 397, Keams Canyon) will hold a college and career community workshop series from 2:30 p.m. to 4:30 p.m. for three days in July.
July 12: What should I do? (career assessment), July 19: Free Money! (FAFSA & Schoarships) and July 26: Never enough money? (Budgeting).
Participants must be 16 years and older.
Pre-registration is encouraged — space is limited to 20 people — by calling the Hopi Opportunity Youth Initiative Office at (928) 734-2380 or emailing danielle.romeyn@hopifoundation.org.
Annual Navajo Family Bible conference July 8-13
The annual Navajo Family Bible conference will take place July 8-13 at El Nathan Conference Center in Flagstaff, Arizona.
The adult Navajo class special speaker for the morning and evening is Leroy Nez of Tash Bii Kin (Insciption House), Arizona and Pastor Harold Noble of Steamboat, Arizona.
The adult English class special speaker for the morning and evening for the week is Pastor Jesse Billy of Tuba City, Arizona.
Lodging is available and may be reserved by calling (602) 330-3730. More information about the event is available at the same number from Laurin or Arlene.
Annual Youth Camp July 10-14
Bita Hochee Camps will host its final summer camp, Youth Camp, July 10-14. The camp is held at Broken Arrow Chapel-Bita Hochee, for youth ages 12-19.
Camp activities include a basketball clinic, tournaments for basketball and volleyball, a large bouncy inflatable obstacle course and learning creative ministries such as playing musical instruments, singing worship music, drama, photography and video. There will also be a "Bible Challenge" quiz competition. The $30 fee includes all meals, snacks and a camp t-shirt. Broken Arrow Chapel is located on Highway 77 (Navajo 6) at milepost 17 in Indian Wells, Arizona. More information is available at (928) 313-3997. or (928) 654-3337.
More like this story