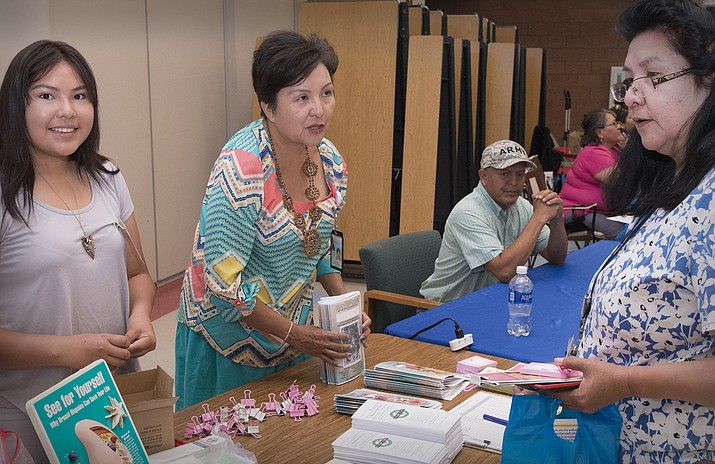 Photo by Todd Roth, for the Navajo-Hopi Observer.
Originally Published: July 4, 2017 11:37 a.m.
WIHCC held their 25th annual Wellness Conferences at Jeddito June 13 and at Dilkon Community School June 20.
The conferences included a day-long presentation of health promotion and disease prevention. The event incorporated speakers on specific topics in break-out sessions and a variety health presenters at tables throughout the school.