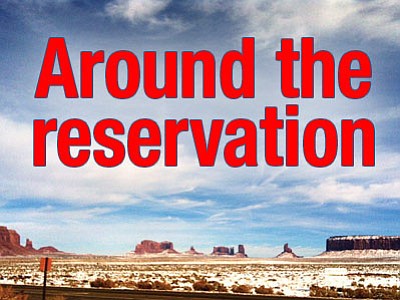 Originally Published: July 4, 2017 11:30 a.m.
Annual Navajo Family Bible conference July 8-13
The annual Navajo Family Bible conference will take place July 8-13 at El Nathan Conference Center in Flagstaff, Arizona.
The adult Navajo class special speaker for the morning and evening is Leroy Nez of Tash Bii Kin (Insciption House), Arizona and Pastor Harold Noble of Steamboat, Arizona.
The adult English class special speaker for the morning and evening for the week is Pastor Jesse Billy of Tuba City, Arizona.
Lodging is available and may be reserved by calling (602) 330-3730. More information about the event is available at the same number from Laurin or Arlene.
Old Trails Museum Summer History Highlight July 9 at La Posada
Old Trails Museum presents the 2017 Summer History Highlight featuring historian and author Jim Turner on Native Roads: A Pictorial Guide to the Hopi and Navajo Nations July 9 at 3 p.m. at La Posada, 303 East Second St.
Join Old Trails for Turner's virutual road trip highlighting the beauty, history and folklore of the Four Corners region. Turner will share fascinating images, maps and stories of natural wonders like Sunset Crater, Monument Valley, Horseshoe Bend and Canyon de Chelly; archeological sites such as Wupatki and Aztec Ruins and trading posts at Teec Nos Pos, Shiprock, Farmington, Gallup and Keams Canyon.
The 2017 Summer History Highlight, a partnership program between Old Trails Museum and La Posada Hotel, was made possible in part by Arizona Humanities.
Annual Youth Camp July 10-14
Bita Hochee Camps will host its final summer camp, Youth Camp, July 10-14. The camp is held at Broken Arrow Chapel-Bita Hochee, for youth ages 12-19.
Camp activities include a basketball clinic, tournaments for basketball and volleyball, a large bouncy inflatable obstacle course and learning creative ministries such as playing musical instruments, singing worship music, drama, photography and video. There will also be a "Bible Challenge" quiz competition. The $30 fee includes all meals, snacks and a camp t-shirt. Broken Arrow Chapel is located on Highway 77 (Navajo 6) at milepost 17 in Indian Wells, Arizona. More information is available at (928) 313-3997. or (928) 654-3337.