Christmas arrives in Tuba City (photo gallery included)
Originally Published: December 19, 2017 9:55 a.m.
Photo Gallery
Christmas Arrives In Tuba City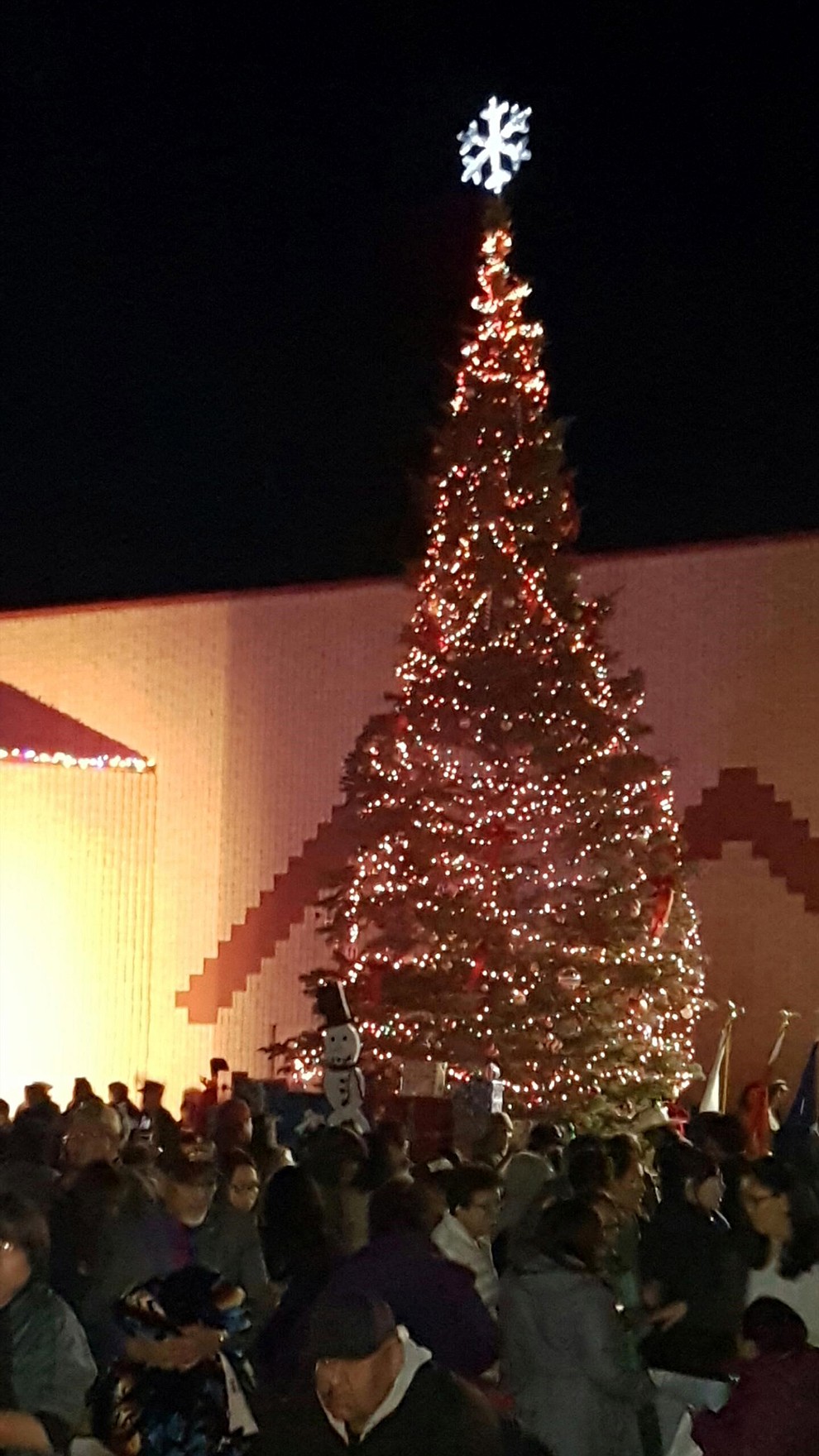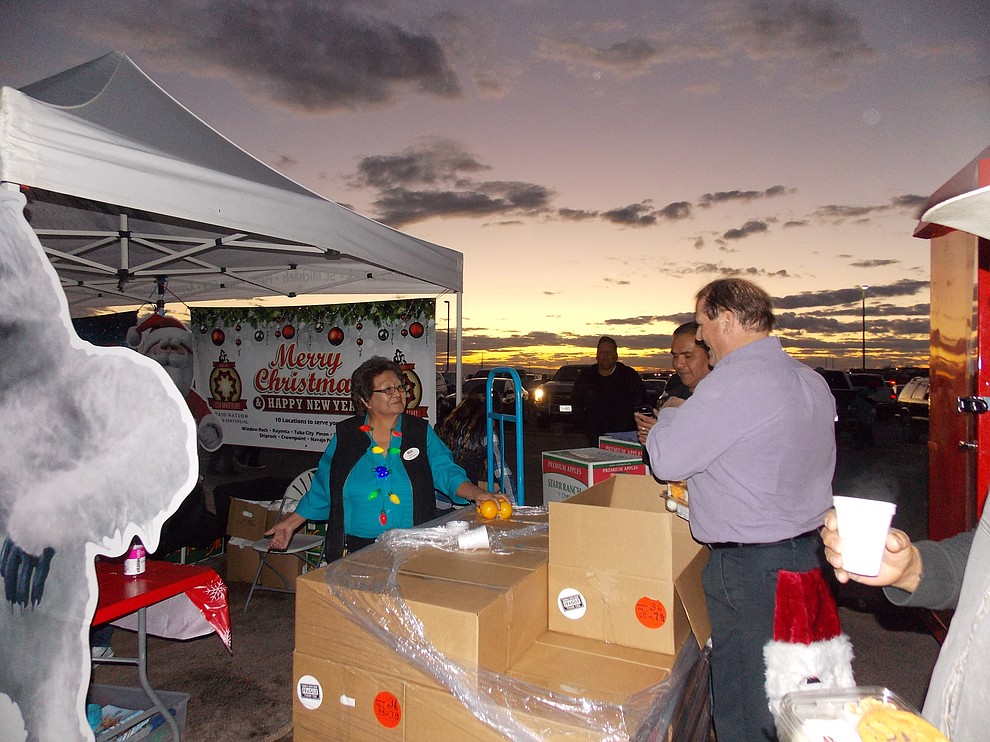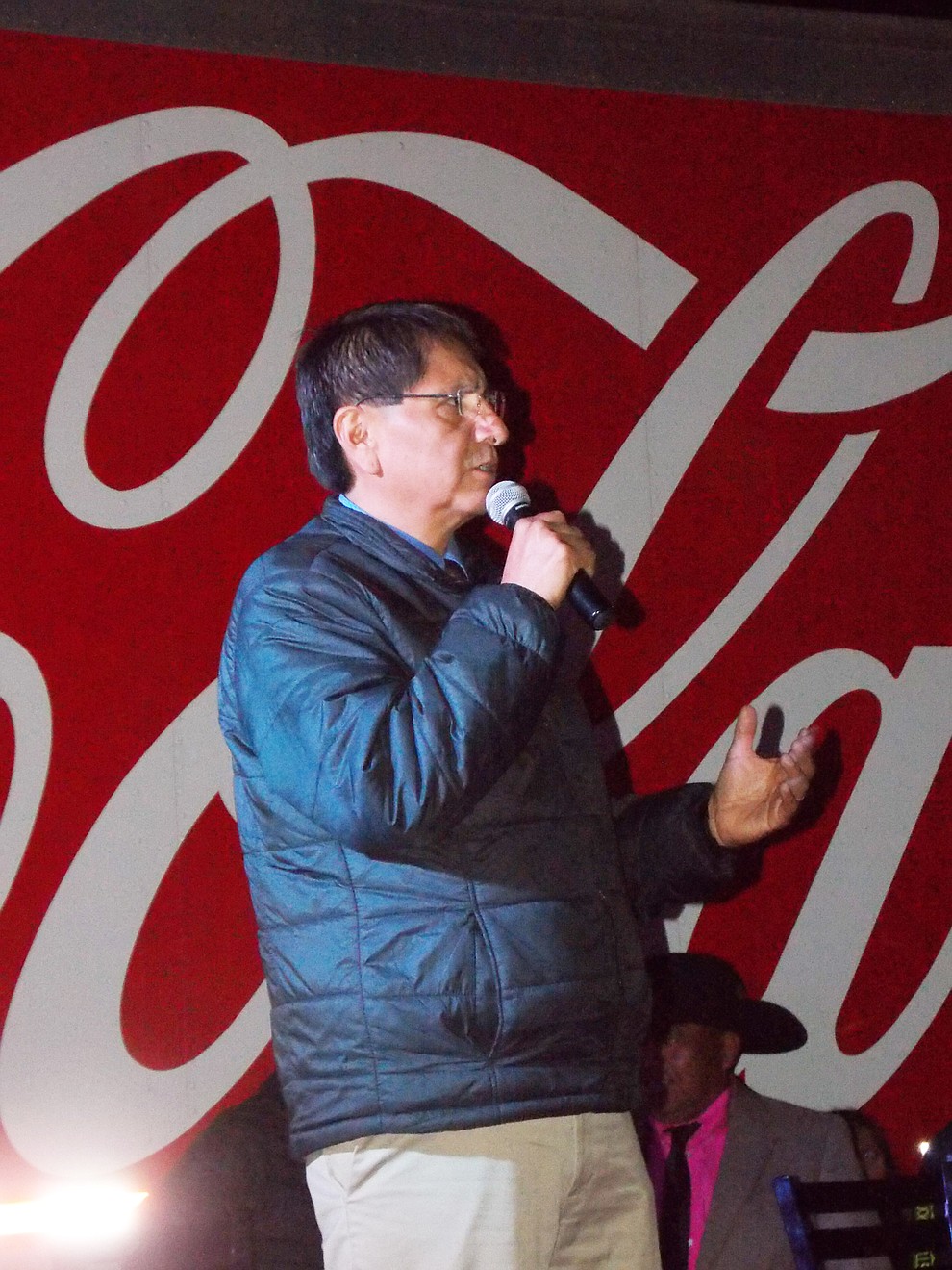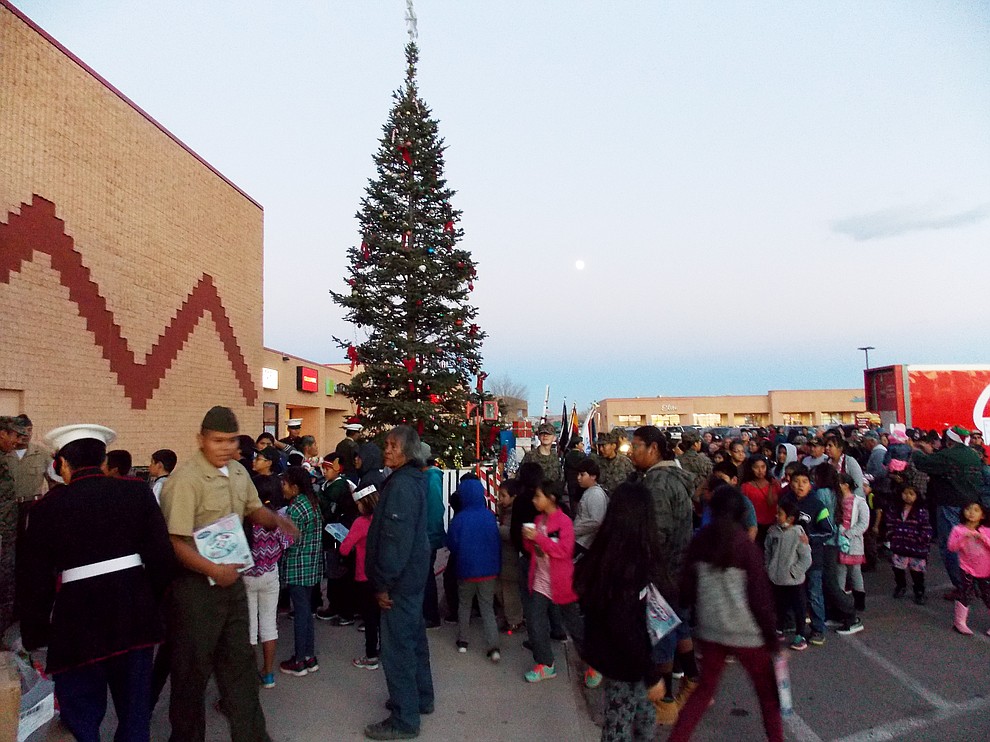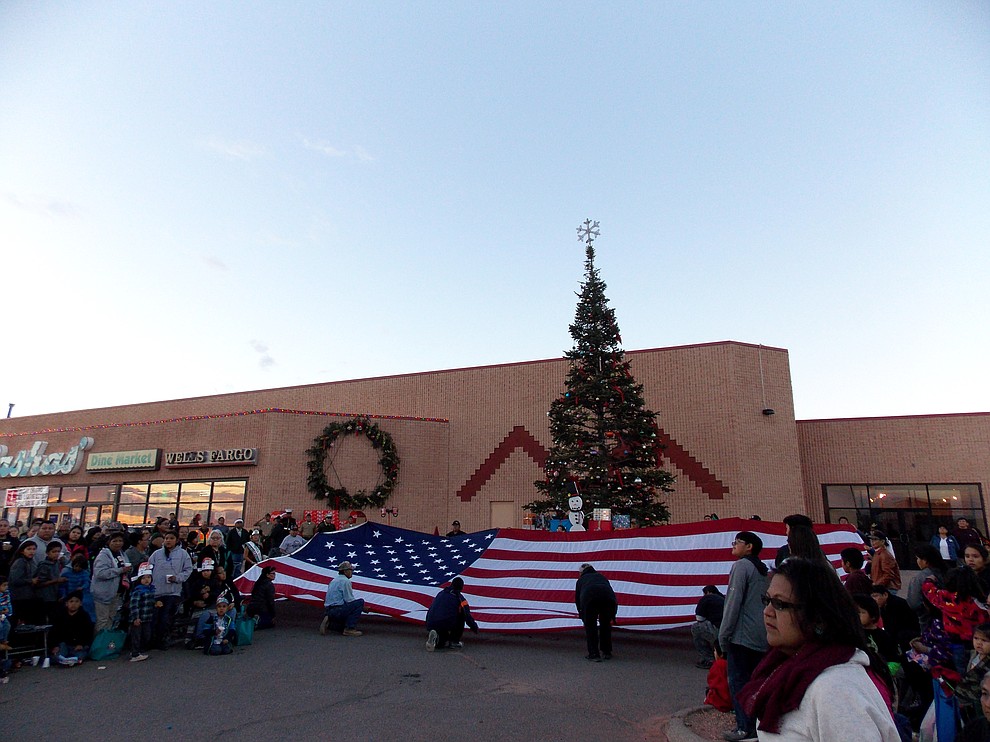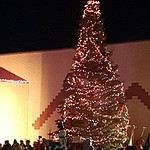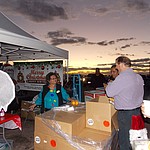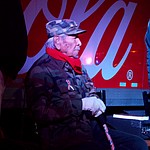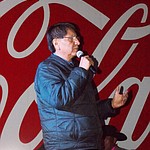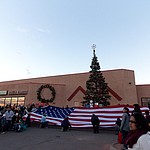 TUBA CITY, Ariz. -- The parking lot of the western Navajo Shopping Center in Tuba City was packed with people Dec. 1 for the annual Christmas tree lighting hosted by Bashas'.
Overflow cars parked around the bottom of the dirt parking lot past the store and all side entrances to the shopping area were full as well as areas along the street and the post office parking lot.
The Christmas tree lighting event is now an established holiday event and has a solid community following in Tuba City. Bashas' provides food, free chocolate, cookies, fresh fruit and many prizes for the family friendly event.
Tuba City High School Marine Corps Junior ROTC students patrolled the area and helped with parking. The ROTC students stood at attention when a special 28 x 40 foot American flag was unfurled in front of the Bashas' store to honor all military personnel and family members in attendance.

The oversized American flag was purchased for the community by the Navajo Nation Gaming Enterprise to be used at select Tuba City events, like the public tree lighting.
Students wanting to witness the event came from all over the reservations, including some students from Page High School who mingled in the mostly Native crowd.
Children were lined up for free hot chocolate and cookies. Those in attendance were also treated to special protein snack packs given out by Bashas' personnel, along with free coke and juice as well as fresh fruit for those standing in the chilly evening air.
Toys for Tots also gave gifts to children waiting in a long line in front of the special public Christmas tree.
Visiting royalty from both the Hopi and Navajo nations and local student royalty were given a chance to introduce themselves and give brief holiday messages from their representative organizations.
Navajo Nation Vice President Jonathan Nez was at the event to welcome the crowd and shared some Navajo Nation good wishes for a wholesome family holiday season. He reminded the crowd of positive Native family values of home life, healthy lifestyles and reminded them to take care of one another all through the year, not just at Christmas.

"My wife and I are so glad to be here on the western side of the reservation," Nez said. "It's not nearly as cold as it was uptown Tuba last Christmas for the tree lighting and it sure is good to see all these parents and grandparents here with their children for this family event. I'd like to acknowledge all the student representatives and also our Hopi neighbors here this evening. "
WWII veteran PFC Bruce Williams was given the special honor of flipping the switch that lit the 45-foot tree that will stand in front of the Tuba City Bashas' store for the month of December.

Williams was selected by the Community Traveling Tree volunteer committee, which is led by Arnold Maryboy. Maryboy has organized the public tree lighting event for several years.
Williams, a 97 year old Tuba City resident, served in the US Army in the Pacific Theater at the Aleutian Island from 1942-43 against Japanese forces during WWII.
Williams' maternal clan is Rock Gap. He was married for 75 years to his late wife. He has 10 children, 18 grandchildren, 23 great grandchildren and three great, great grandchildren.
Maryboy said the tree lighting was small when the event first started and the committee decided to try and get contributions from local businesses and community members since the committee did not have a budget.
"It was the hard working volunteer committee that was committed to family values and wanted to promote wholesome family events that wanted to really give back to their own home community here in Tuba City and Moencopi that started this annual event," Maryboy said.

All of the gifts, hot chocolate, cookies, food and free beverages were provided through donations, including contributions by Bashas Manager, Sara Semallee, and many Bashas's employees. One cashier's husband, Jack Begay, donated 25 bags of coal for wood burning stoves to be given away. A truckload of wood was also donated by Semallee and her husband as a grand prize to one lucky family. Gift certificates were donated by other Navajo Shopping Center store owners, including pizza coupons from Pizza Edge, hair cutting-service coupons from Studio 11, gift certificates from Tuba City Auto Zone and car cell phone chargers from Tuba City Cell One.

Maryboy said Randall Beaver, an experienced emcee, helped with the evening program.
"We were pretty thrilled with how many people came to the event," Maryboy said. "And we were honored that the new Miss Hopi came and also the new Princess of Hopi Post 80, with some Hopi veteran representatives from the Hopi side along with some of our local Tuba City school royalty. It was a really huge crowd and has really grown since even last year when we had the public tree at the Hogan Restaurant and Babbitts Trading Post uptown. We hope that each year coming, is just as successful as this one. I really want to thank everyone who helped us to bring a nice free family evening to our community to share and enjoy."
As the sun started to set, a fully lit sleigh and reindeer float came into the parking lot with a visiting Santa and Mrs. Claus. After their arrival, Williams flipped the switch and lit the big tree.
SUBMIT FEEDBACK
Click Below to:
More like this story