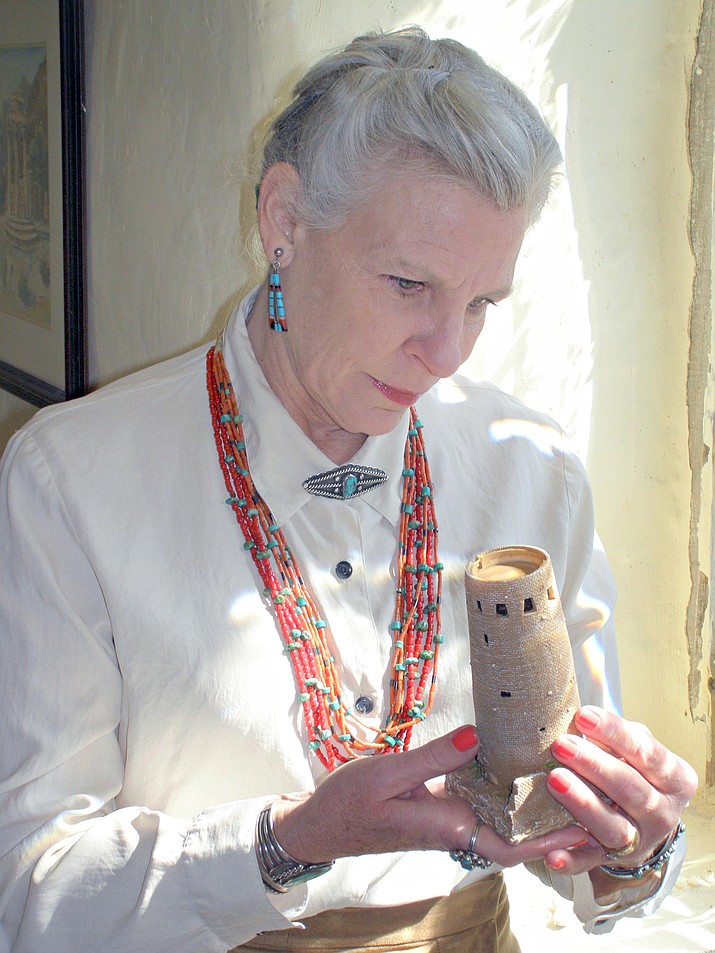 Originally Published: April 5, 2017 9:55 a.m.
WINSLOW, Ariz. — In partnership with La Posada Hotel, the Old Trails Museum will present its Spring History Highlight, April 8-9, featuring a play, 'A Woman by Design," a play about architect Mary Elizabeth Jane Colter.
The play starts at 7 p.m. in La Posada's Ballroom, 303 E. Second St. is put on by Edgeware Productions. Tickets are $10 in advance only at Old Trails Museum, 212 N. Kingsley Ave. or (928) 289-5861.
Colter was chief architect and designer for the Fred Harvey Company from 1902 through 1949, and her work includes La Posada and most of the buildings along the Grand Canyon's South Rim. After several months in Arizona studying Colter's work, actress Elizabeth Ware, as Colter, and producer David Edgecombe created this one-act play and premiered it at La Posada Hotel in 2014.
"I have read a great deal about Ms. Colter (and) your play was both poignant and insightful," wrote hotel owner Allan Affeldt at the time.
A Woman by Design is a fascinating character study of a strong-willed woman who was pivotal in the development of Southwestern architectural design despite working in a male-dominated field. Ware portrays Colter at three crucial life stages: an uncertain young art student, a self-taught architect at the peak of her powers and an 88-year-old woman facing the sale or demolition of some of her beloved projects. The play explores the Southwestern landscape that inspired Colter and the artistic passion that drove her, "not to overpower nature, but to become a kind of interpreter." The production features slides of Colter's major works and a brief talk after the performance.
In addition to acting in dozens of productions, Ware holds a Master's in acting from Kent State University and serves as Adjunct Faculty at the University of Alaska, Anchorage (UAA) in the Departments of Communication, Theatre and Dance. Edgecombe earned his doctorate at Kent State and is an author, playwright, and Professor of Theatre at UAA. Ware and Edgecombe founded Edgeware Productions in 1990 and have produced award-winning plays and educational performances throughout their home state of Alaska, the United States, and Europe.