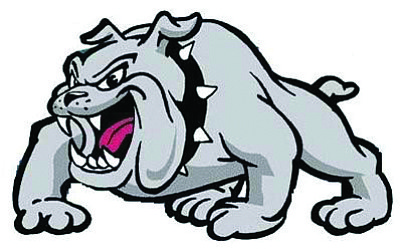 Originally Published: September 13, 2016 12:44 p.m.
The Winslow Bulldogs defeated the Page Sand Devils 34-6 at Page on Friday. The win improved Winslow's record to 1-1 for the season and dropped Page's to 1-2 for the season. It was likely a necessary win to keep Winslow's playoff possibilities alive.
The Sand Devils lost a touchdown on their opening drive when a 50-yard touchdown pass was negated due to a holding penalty. The Bulldogs then held and Page punted.
Winslow kept possession of the ball when Ahli Foster ran for a first down rather than punting. The Bulldogs continued their drive and scored on a two yard run by Junior Villanueva. The two-point conversion run was stopped short and the Bulldogs had a 6-0 lead. That was the score at the end of the first period.
Winslow scored in the second period on a 25-yard pass from Junior Villanueva to freshman receiver Yoaan Diassa. The two-point conversion pass failed and the Bulldogs led 12-0 about half way through the second period.
On their next possession the Bulldogs increased their lead to 20-0 with less than two minutes left in the half. A fourth down 24-yard pass from Junior Villanueva to Yoaan Diassa again got into the end zone. The freshman made an excellent catch and run to score. Page threatened in the final minute but the Bulldogs held and led 20-0 at the half.
The Bulldogs scored on their first possession of the second half on a 50-yard pass from Junior Villanueva to Nick Reyes. Damon Avelar booted the conversion that increased Winslow's lead to 27-0 with most of the second half left to play.
The freshman sensation scored for the third time in his first varsity game. This one was a thrilling 81-yard run. Damon Avelar booted the conversion for a 34-0 Winslow lead.
Ahli Foster ran for a first down and fourth and long for the second time in the game. Page held though and the Bulldogs punted. The third quarter ended with the Bulldogs enjoying a commanding 34-0 lead.
Page scored on a 14 yard run by Hayden Gracia. The conversion pass fell and Winslow maintained its 34-6 lead with under 10 minutes left to play.
The Bulldogs maintained their advantage and walked off with a surprisingly easy 34-6.
The Bulldogs will make their first appearance at Emil Nasser Stadium on Friday when they entertain to Chinle Wildcats. The Wildcats lost to Snowflake 52-0 last week and were to play Show Low next.
More like this story