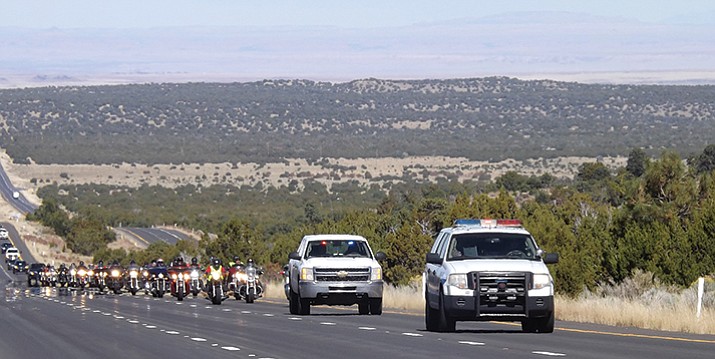 Originally Published: October 25, 2016 10:53 a.m.
The Navajo Hopi Honor Riders escort Code Talker Dan Akee, who died Oct. 14, leaving the Navajo Nation and heading up Highway 89 into Flagstaff on the way to Camp Navajo in Bellemont, Arizona where Akee was laid to rest.
Correction: Navajo Code Talker Dan Akee served in the U.S. Marine Corps attached to thye 4th Marine Division of the 25th Regiment. He took part in conflicts on four Pacific islands, most notably Iwo Jima.