Dancers visit Winslow
Native American Festival visits Winslow High for dancing, Native food and the Miss Winslow Native American competition
Originally Published: December 6, 2016 1:34 p.m.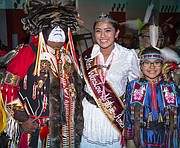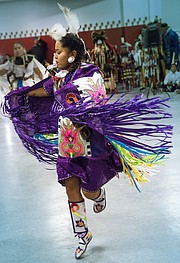 WINSLOW, Ariz. — Winslow High School held its annual festival for Native Americans Nov. 30 at the student union.
The festival included a dance competition before five judges for the high school girls, who were competing for Miss Winslow Native American.
Many other dance groups were on hand to perform before the audience of about 500 people. Native food freshly made in the high school cafeteria was served.
The event was produced by the Winslow Native American Senior Scholarship Committee, Winslow Indian Education, Winslow Indian Health Care Center — MSPI program and the Winslow Promotion Disease Prevention program. Winslow School District 1 and President Lance Heister and Assistant President Cindy Maddox also supported the event.
SUBMIT FEEDBACK
Click Below to:
More like this story