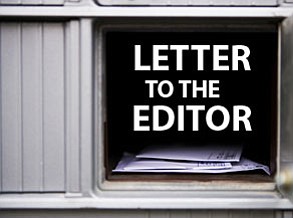 Originally Published: April 12, 2016 11:11 a.m.
To the editor:
To say we are appalled by the Health, Education and Human Resources Committee (HEHSC) to not approve the Dineh Nation's plan to move forward with the transfer of authority of the management of the Bureau of Indian Education (BIE) funded schools and place it under authority of the Dineh Nation is an understatement.
This decision by HEHSC is short-sighted, was recklessly handled and certainly is not keeping the best interests of Navajo students in mind. The HEHSC gave no thought to the consequences, jeopardizing the opportunity to improve BIE funded schools, opportunities for the Dineh Nation to exercise its authority to implement self-determination, as well as an opportunity to improve the structure of BIE school board accountability to do their jobs effectively and with good intentions. The committee's decision puts the Dineh Nation's education position in a precarious position, giving the Dineh Nation no direction or no plan on how to improve the staggering conditions of BIE funded schools, especially grant schools.
It is not rocket science to understand the deplorable conditions that have existed in grant schools, especially student performance, primarily because of a major lack of accountability on the part of their school boards. Grant school boards are violating both tribal and BIE laws, and yet HEHSC members see this as of no concern? It begs the question, where do President Begaye and Vice President Nez stand in this horrible situation. If they spend their time wisely and involved themselves in this appropriately rather than flying around the country posing for photos, both of them could take some responsibility to address a critical void regarding Navajo education.
Unfortunately, HEHSC reacted to a group of angry self-serving grant school board members, who through self-denial and avoiding the real questions of accepting accountability for their actions, reacted to a few handful of self-serving grant school board members whose only interest is to protect their greediness to siphon Navajo students funds for their own use.
Why is it, though we know there are major problems with the BIE funded school situation, especially with grant school boards lack of accountability. But members of the Dineh Nation Council seemed unable to take action to address this sad situation: we understand Navajo politics, but for the HEHSC to have a knee-jerk reaction like this and no leadership coming from President Begaye and Vice President Nez, makes no sense.
Wallace Hanley
Window Rock, Arizona