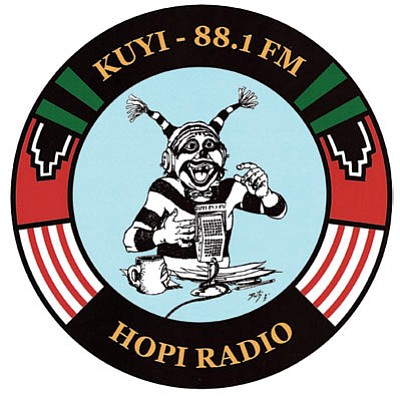 Originally Published: March 31, 2015 10:43 a.m.
KEAMS CANYON, Ariz. - KUYI, Hopi Radio, hopes to raise $4,000 on Arizona Gives Day, a one day online campaign to raise money for nonprofits that takes place April 7.
Richard Davis, station manager for KUYI, said that every minute of every hour, KUYI strives to have a positive effect on the lives of those on Hopi and surrounding communities and that is an important reason to donate to KUYI.
"Tribal radio is as important as ever to keep in touch with our past, present and future," Davis said. "As we move through the 21st century, it is essential that we keep pace with the rest of society, while maintaining our Hopi language, culture and strong traditions."
Davis said KUYI respects traditions by preserving language and culture in a contemporary context.
"We broadcast Native issues to reflect the diversity and talent of indigenous cultures," he said. "KUYI is new way of storytelling, an age-old tradition: programming in our language helps young Hopis speak their Lavayi (language) and we bolster their efforts to learn their culture."
Anna Talas, Hopi Tribe enrolled online listener in Phoenix, said she donates to KUYI.
"I donate to KUYI Hopi Radio because it keeps me posted on events out on Hopi," Talas said. "KUYI gets my day going every morning and it plays until I turn in and go to bed for the night. Thanks to all the volunteers and staff for being on your toes at all times, day or night."
KUYI is run by a small station staff and many volunteers. According to its website, KUYI not only provides a window on the world through its affiliations with Native Voice One and National Public Radio, but it also broadcasts a wide, eclectic variety of music. KUYI serves the Hopi Reservation, Flagstaff, Tuba City, Winslow and the I-40 corridor, KUYI strives to appeal to a broad based audience.
"National news is broadcast, and how it affects us is interpreted and debated," its website said. "Hopi Radio provides entertainment and exposure to other cultures through music and ideas. Through Hopi Radio, we reaffirm our respect for tradition by preserving our language and culture in a contemporary context."