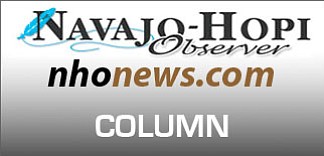 Originally Published: March 31, 2015 10:55 a.m.
Your voice is as unique as your fingerprint. It helps define your personality, mood and health. Unfortunately there are approximately 7.5 million people in the U.S. who have trouble using their voice. They can have problems with pitch, loudness and/or quality.
Pitch is the highness or lowness of a sound; loudness is the volume of the sound; and quality refers to the sound's character. A person may use a pitch which is too high or too deep, or be too loud or too soft. They might sound hoarse or breathy. Many people who have normal speaking skills have great difficulty communicating when their vocal system fails. This failure can occur for many different reasons.
The most common and preventable types of voice disorders are due to abuse and misuse of the voice. Anyone, from infants to the elderly, who excessively use their voice may develop a disorder related to vocal abuse. Lawyers, teachers, clergy, cheerleaders, singers and professional speakers often develop these types of voice disorders. Much of the chronic hoarseness experienced by children is caused by this abuse or misuse.
Frequent problems resulting from vocal abuse and misuse are muscle-tension dysphonia, laryngitis, tissue growths and changes on the vocal cords. Anyone experiencing vocal change or hoarseness for more than 10 days should be examined by a physician, at which time a referral to a speech language pathologist may be made. Speech language pathologists are health professionals trained to evaluate and treat people who have or are experiencing some form of change in their voice.
Most vocal abuse and misuse disorders are reversible. The best treatment is to identify and eliminate the behavior that created the problem. However, some conditions require additional treatment and therapies. For instance, some people may require medication to block the production of stomach acid or to help reduce allergy symptoms. In other instances, surgery may be necessary to remove growths from the area. In all these situations, speech therapy is still recommended to allow the tissues to heal and help retrain the body and form new habits so the condition doesn't return.
Practicing good vocal health can help prevent voice damage and ensures a healthy voice for life. Here are some guidelines for good vocal health:
Do:
· Stay hydrated to keep the vocal cords moist - this is especially important in the dry Arizona climate
· Use a quiet, relaxed voice
· See your physician to control allergy and sinus conditions, colds and reflux
Avoid:
· Smoking
· Yelling, singing or talking excessively
· Repeatedly clearing your throat
· Dehydration
· Talking over noise or loud things
Your voice says so much about who you are. If you feel you are having problems with your voice, please take the time to seek help and care.
Kim Allen, M.S., C.C.C.-S.L.P., is the lead speech language pathologist at Flagstaff Medical Center's EntireCare Rehab & Sports Medicine.