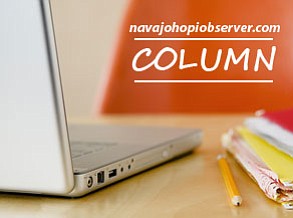 Originally Published: February 3, 2015 10:33 a.m.
Pregnancy, for most expecting parents, is a time of good feelings, good health and a tremendous sense of accomplishment.
However, the experiences that accompany pregnancy might also bring about feelings of anxiety and uncertainty for first-time and veteran parents. Fears and concerns about the upcoming labor and delivery experiences, the health of their baby, care of their newborn, managing breastfeeding and becoming new parents can sometimes seem overwhelming.
Although watching videos, reading childbirth preparedness books and visualizing a healthy labor and delivery can prove helpful, most childbirth experts agree the most effective way to calm these types of fears and concerns is to prepare for this important life event by attending childbirth preparation and parenting classes.
Childbirth classes can help parents-to-be plan for what to expect during the labor, birth, postpartum and newborn experiences. Gaining knowledge of their childbirth and childcare options can help expecting moms and dads diminish their worries and make informed choices.
"You wouldn't dream of running a marathon without training first. Such an intense athletic event requires mental, physical, and emotional preparation. The same is true for childbirth: Knowing what can happen during labor and delivery can alleviate fears and boost your confidence." (Olsen, 2009, Fit Pregnancy).
Childbirth classes can provide a great deal of valuable information including:
· Learning how to stay healthy and comfortable during pregnancy;
· Understanding labor, delivery and the postpartum period;
· Relaxation and breathing techniques;
· Providing the labor partner with important tools for support during the birth process;
· Comfort measures, pain relief options and coping strategies;
· Medication/anesthesia and hospital procedures
· Benefits of breastfeeding and how to get started;
· Infant safety/car seat safety;
· Newborn care and infant stimulation/development techniques;
· Infant massage; and
· Community resources and programs that support new moms and dads.
Childbirth education can be the perfect complement to the prenatal care. Although classes may vary in their specific philosophies and curriculum, expectant parents can be assured they will have the opportunity to ask questions and gather valuable information that may not be found in books, videos or online. Additional benefits many couples experience include building stronger bonds with their partners and developing new friendships with other expectant couples. Regardless of how an expectant couple intends to deliver their child, attending classes can help them lessen their worries and fears, boost their confidence, empower their abilities to make informed decisions and, ultimately, provide the healthiest, happiest start for their baby and their roles as parents.
Flagstaff Medical Center's Childbirth Education classes range from multiple-week series to one-day seminars to two-to-three hours to one-time classes. Courses can be attended individually or in a package, where many courses can be attended over several weeks or months. Understanding the importance and value of childbirth education and the current economic environment, FMC also has a sliding scale to assess fees for classes. The sliding scale can be applied to all individual and packaged course fees.
For more information about FMC's Childbirth Education classes and/or the Women and Infants' Center, call (928) 773-2309.
Autumn Argent, R.N., M.S., R.N.C.-OB, is the Childbirth Education coordinator at Flagstaff Medical Center. Is there a health topic you'd like to know more about? Please write to Mountain Medicine, c/o FMC Public Relations, 1200 N. Beaver St., Flagstaff, AZ 86001, or visit FlagstaffMedicalCenter.com.