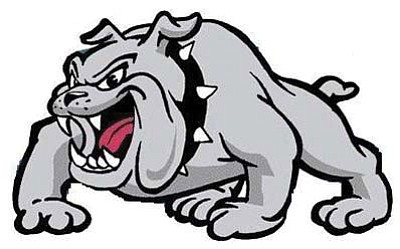 Originally Published: April 28, 2015 10:46 a.m.
WINSLOW, Ariz. - The Winslow Bulldogs baseball team put together two big wins over Show Low and Holbrook last week.
The Bulldogs got by the Show Low Cougars 11-2 at Show Low April 22 and topped the Holbrook Roadrunners 11-5 at Winslow April 24.
The victories improved Winslow's record to 12-11-1 with only two games left in the regular season. The Bulldogs met the Round Valley Elks at Eagar on Tuesday and play host to the Snowflake Lobos April 29 in the final game of the regular season.
In the win over Show Low Kuster Kinlicheenie got the win working all seven innings and giving up two unearned runs on just two hits and four walks while fanning nine. Rey Chavez-Velez was a perfect five for five at the plate with three RBIs. K. C. Clay and Kinlicheenie were two for four with Clay hitting a home run and Kinlicheenie a double. Darrien Brown was one for four. Matt Ramos was one for five.
In the 11-5 win over Holbrook Junior Villanueva got the win working five innings and giving up three unearned runs on five hits and two walks while fanning six. Ramos worked two innings and gave up two runs on two hits. He fanned four. Brown and Kinlicheenie were both two for three with both hitting a double. Blane Foster was two for four with a double and three RBIs. Villanueva, Ramos, Nick Marquez and Chance Dick were all one for three with Ramos having a double. Rey Chavez-Velez was one for four.