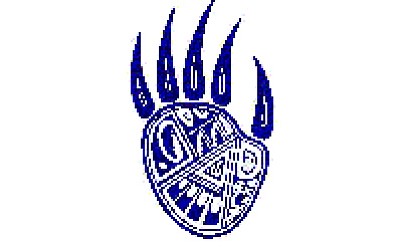 Originally Published: November 25, 2014 10:08 a.m.
POLACCA, Ariz. - Thanks to a grant from the Hopi Education Endowment Fund (HEEF), two teachers have started a program that will include founding a Hopi Jr./Sr. High School Youth Council at the school.
Math teacher Diane Albert and English teacher Lynn Fredericks have started the Healthy Hopi Youth Initiative in order for students to become leaders to educate themselves and other kids about body, mind and spirit.
"We want them to talk about issues that come to light and make the Hopi Tribal Council aware that the youth are talking about the issues," Albert said.
The Hopi Jr./Sr. High School Youth Council has met three times so far and 13 students have joined, but most are from the junior high with only two from the high school. The group is looking for more student involvement from the high school. The students meet twice a week in Albert's classroom.
"We're in the process of forming and setting our priorities," Albert said. "Lynn Fredericks and I are enthusiastic about this program and we hope that the kids are too."
Fredericks said she supports the program because she wants the students to have a voice on the issues that concern them. She said this will help the students with leadership, setting goals and helping the community.
The Hopi Jr./Sr. High School students who join the program will have a chance to be involved with enrichment programs such as summer camps that study engineering, art or other issues.
Albert said students may learn that there are careers available in archeology or forestry.
"If students want jobs where they work outside, there are several careers they can consider," she said.
The program has healthy in the name because it will address issues such as diabetes. Albert said diabetes is almost an epidemic on the Hopi reservation with alcohol as a contributing factor.
"I learned the symptoms so it's more visible to me," she said. "We need to change. Some think it's okay to be chubby, even cute, but that can cause health problems."
Albert said there are many people on the Hopi reservation who are in their 40s and 50s-and have diabetes.
She said youth also need to learn about preventing alcohol and drug abuse.
"It's in the community," she said.
The Healthy Hopi Youth Initiative began with a $6,200 grant from HEEF. Some of the funds will be used to take the students to the University of Arizona, Arizona State University and Northern Arizona University so the students can learn about careers that are available to them.
The rest of the funds will go toward supplies, T-shirts and raising more money to help students learn about scholarships. Albert said there are a lot of scholarships out there, but students need to learn how to look for them and how to write the essays that win the scholarships.
Another part to the Hopi Health Youth Initiative is to provide community service. What the community service will entail has not been decided yet, but Albert wants the youth to learn about giving back to the community.
"I'm hoping it will open their eyes and make them aware that they can make a difference in dealing with the problems in the community," Albert said. "Giving food helps somebody with life and it helps the students become part of the community."
Albert said the Healthy Hopi Youth Initiative is open to any Hopi Jr./Sr. High School student who is willing to work in a productive manner. She said past referrals will not keep students from joining the group, but once they join good behavior is expected.
Albert praised Hopi Jr./Sr. High School Superintendent Gregory Sackos for supporting the youth initiative group.
"He helped us write the grant because he has some grant writing experience," she said.
Albert loves working with kids because she has spent most of her adult life working with adults in marketing. Her mom was an educator and she didn't think she would become one, but her heart kept drawing Albert in that direction.
Albert has worked at Hopi Junior High for three years. She taught the previous two years at First Mesa Elementary School. She graduated from Santa Fe Indian School before earning her Bachelor of Arts in elementary education from Northern Arizona University.