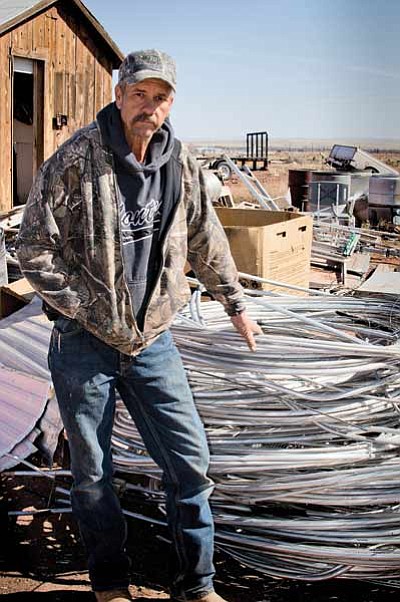 Originally Published: March 18, 2014 9:01 a.m.
WINSLOW, Ariz. - In January Maverick Recycling opened in Winslow at 1840 Old Clear Creek Road east of Winslow on the south side of the BNSF train tracks.
Maverick owner Chris Watson buys all types of metal items and batteries. If someone travels from the reservation to sell metal at Maverick, the seller gets an additional ten cents per pound for their items. Dirty materials are not entitled to the extra 10 cents.
Maverick Recycling also buys electric motors, radiators, washers, dryers, TVs, refrigerators, batteries and automobiles.
Maverick is open Tuesday-Saturday from 9 a.m.-5 p.m. More information is available at (928) 524-0110.
More like this story