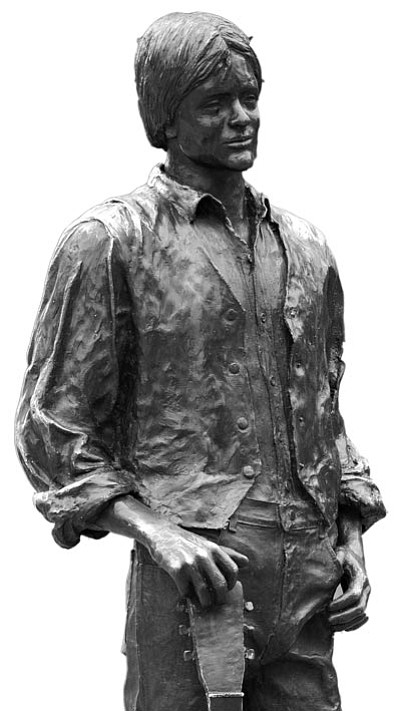 Originally Published: June 17, 2014 10:49 a.m.
WINSLOW, Ariz. - In 1999 the Winslow Standin' on the Corner Park had its opening celebration.The location was, and still is, downtown Winslow at Kinsley Avenue and Third Street. The Kaufman family donated the land. John Pugh painted a two-story mural for the park and the iconic, bronze life-size 1970s Rock and Roll guitarist was placed over personalized donor bricks.
The bronze figure is a very popular guy and is constantly photographed by, and with, tourists who have pursued the Eagles' "Take It Easy" melody into Winslow. Every day, summer and winter, the Standin' Corner acts as a magnet, as people of all ages visit the Winslow the Eagles sang about in their hit from 1972. Jackson Brown and Glenn Frey wrote the song that was the band's first single. This 42-year old song is revered by today's teens, their parents and "seasoned citizens."
Standin' Man can now be seen on I-40, east and west of town on new billboards, enticing travelers to get off the interstate. Historic downtown Winslow is still emblematic of an era when cattle ranching along with railroad, was the main dynamic of high desert Winslow.