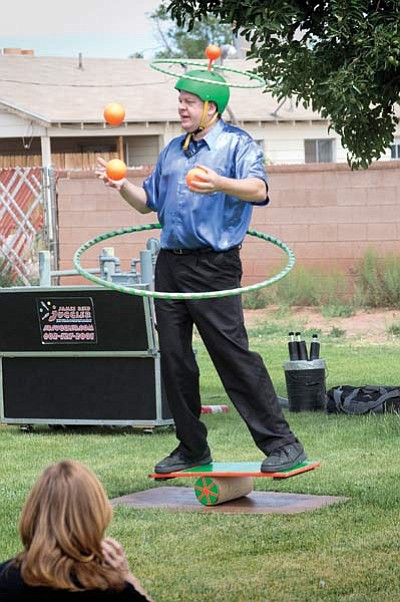 Originally Published: June 10, 2014 10:42 a.m.
WINSLOW, Ariz. -The Winslow Library's free summer programs began June 3 and run until July 3.
The daily events are free and take place at a variety of locations including the library building, Route 66 Plaza (Second Street and Kinsley Road), Junior High Cafeteria, Homolovi Ruins State Park and Visitor Center (Second Street and Campbell Street).
The library programs are available to all area residents and are particularly appropriate for children with summer time on their hands. All children must be accompanied by an adult.
The library featured a juggling demonstration and a juggling workshop on the library lawn at the Gilmore Street Library building June 3.
More like this story