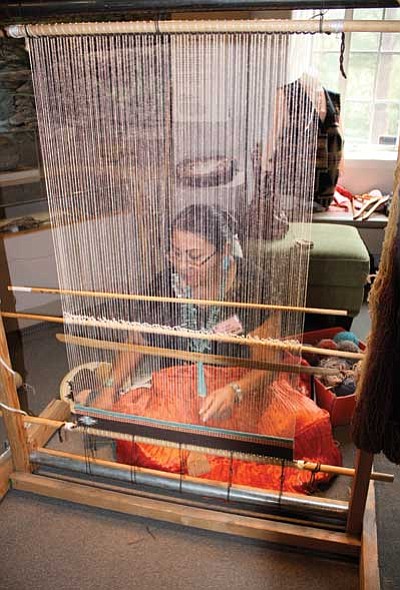 Originally Published: July 29, 2014 9:43 a.m.
FLAGSTAFF, Ariz. - More than 60 award-winning artists will travel from across the Navajo Nation for a weekend of cultural immersion at the Museum of Northern Arizona's 65th Annual Navajo Festival of Arts & Culture Saturday and Sunday. The Museum is located at 3101 N. Fort Valley Road in Flagstaff.
Ticket prices are $10 for adults, $9 for seniors (65+), $7 for students (with ID), $6 for American Indians (10+) and $6 for youth (10-17).
"The festival is a place where culture, creativity and community happen and reflects the long-standing and mutually beneficial relationship between the museum and the Navajo people," said Museum of Northern Arizona President and CEO Dr. Robert Breunig.
The public will have the opportunity to purchase traditional and contemporary examples of silverwork, jewelry, painting, weaving, folk carving, sculpture and more directly from the artists.
Artist demonstrations, including weaving and sand painting, traditional foods, musical performances and the pageantry of Navajo social dances are also planned.
The Museum of Northern Arizona is located three miles from downtown Flagstaff on Highway 180.
More information on the 65th annual Navajo Festival of Arts and Culture is available at musnaz.org. Information is also available by phone at (928) 774-5213.