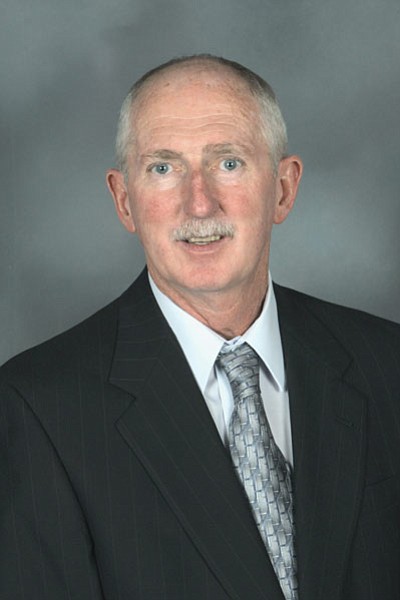 Originally Published: February 11, 2014 10:37 a.m.
To keep the Navajo Generating Station (NGS) operating reliably and efficiently, every year at this time we conduct an overhaul on one of our three 750-megawatt units.
On Feb. 1, we began work on what's termed a "minor" overhaul of Unit 1. From shutdown to startup, it will last about four weeks. But there's really nothing minor about it. The phrase merely contrasts with a major overhaul that takes about twice as long and costs twice as much. In a rotating six-year cycle, each unit receives both a minor and a major overhaul.
In a minor overhaul, we make sure all of a unit's ducts, fans, pumps, steam lines, turbine components and valves - and there are many - are inspected and repaired to last until that unit's next overhaul three years later. A major overhaul requires that the entire turbine and generator be disassembled, inspected, repaired as needed and reassembled to specification. The unit's massive boilers are also inspected and repaired if needed, too.
This is a huge but necessary undertaking that requires men and women with impeccable skills. It is what keeps this large environment surrounded by immense pressures, incredible forces, thousand degree temperatures, millions of moving parts and tremendous electrical fields highly productive, efficient and safe.
An overhaul is an amazing choreography of planning, budgeting, ordering, scheduling, execution, supervision, teamwork and coordination. Thousands of individual tasks are scheduled. Barring unforeseen complications, they are usually completed on time right down to the very last hour. In short, this work is what enables a million people to use the electricity produced at NGS every day without giving it a thought.
There's nothing minor about it when it comes to our local economy, either. Overhauls occur in February when tourism is low and our local businesses welcome the economic boost. Once again, this year's overhaul carries a multi-million dollar cost. A significant portion of that goes to payroll.
Almost 700 temporary workers will be on site for the 2014 overhaul, most of whom are Navajo. Our primary contractor, Zachry International, has hired approximately 433 workers. Another 167 independent contractors were hired, and NGS hired 96 temporary workers to work alongside the 243 permanent employees who are assigned to the job.
Lots of these visiting workers stay at our hotels, eat in our restaurants, and spend at our gas stations and stores. Many of our temporary workers and skilled contractors travel the country throughout the year and look forward to returning for good, high-paying work close to home and family. Consequently, the annual NGS overhaul has a direct economic benefit to Navajo families and communities as much as it has for Page, the county and the state.
It's been a busy year for NGS since our last overhaul. Last July, the Navajo Nation Council approved a lease extension until the year 2044. Then in November, the Environmental Protection Agency (EPA) came to Page and LeChee for the first of five public hearings on its "Best Available Retrofit Technology (BART)" rule for NGS.
We greatly appreciate the vote of the Navajo council and the support we received at the EPA hearings from the Navajo Nation, the city of Page, LeChee Chapter officials, Page Unified School District, Page Chamber of Commerce, Banner Health, Coconino County, our entire Arizona congressional delegation, and, of course, our employees, neighbors and friends. A sincere thank you to all for participating in the public process.
The EPA comment period closed on Jan. 6, 2014. We understand EPA received more than 77,000 comments. We expect a final rule in the summer, and remain optimistic that it will continue to embrace the "better than BART" proposal that was submitted by the Technical Work Group last July. Although that proposal calls for the potential shutdown of one unit, it provides the time and flexibility needed to complete several critical tasks, ensures NGS will continue to operate, and reduces NOx emissions significantly more than the EPA's own initial proposed rule.
Next to come, possibly in June, the Bureau of Reclamation will schedule scoping meetings for a full environmental impact statement, or EIS. Multiple federal actions and decisions will be needed to authorize operation of NGS beyond 2019. The EIS is used by federal agencies to inform their decisions. The public process associated with the EIS begins with the scoping meetings.
The development of the EIS will be lengthy and complex. We will again look to you for your valued input.