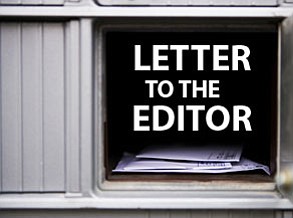 Originally Published: December 30, 2014 10 a.m.
Letter to the editor:
I want to congratulate all of our Indian cowboys and cowgirls who competed in the National Finals Rodeo (NFR). What a sight that was to see them compete throughout.
However, there is one example that I believe stood out for most, including myself.
Say what you want about Aaron Tsingine's soft spoken or low-key fanfare athleticism at this point in his career, but one thing that hasn't waned is his competitiveness and accuracy as team-roping header.
However, it is his authenticity and his humbleness about who he is that I found to be most appealing and extremely exceptional, and that is what I understand people cannot stop talking about.
After winning round six at the NFR, he brought his grandmother and other relatives on to the gold buckle award stage and proceeded to give them all the credit for who he is and where he is today as a professional team roper.
People have shared with me how humbling that was for them, especially for all the world to see a traditional grandmother standing arm-in-arm with the rest of the clan and relatives for his acceptance of the gold buckle round winner award.
Tsingine's roping skills set is pretty darn good and he proved throughout the 10-day NFR session that he could compete with the very best, but, as we all know, both of those things pale in comparison to his desire to let the world know who he is and where he comes from.
This Tuba City cowboy showed how badly he wanted it after round five and ended up winning over $85,000 for the entire week. I heard the announcer repeat several times how a first-time NFR roper and a veteran "turned the switch" and turned it around for themselves.
Joe Beaver, who served as a commentator from behind the roping chutes, commented about Clay O'Brien Cooper, (Tsingine's heeler) that he had perfected the art of heeling a steer about as far as it can be perfected. That says something on behalf of Aaron's talents as a cowboy that he would have the respect of a veteran heeler to choose him to team with a veteran, especially at the NFR.
Thank you, young man, for your humbleness and kindness for setting the example of how a real cowboy shows his respect and thankfulness for how you have come this far and all you have yet to achieve.
You are a real warrior!
Wallace Hanley
Window Rock, Arizona