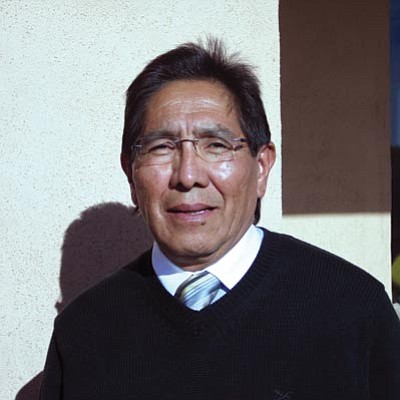 Originally Published: November 21, 2013 1:32 p.m.
Herman Honanie won a technology driven, and often heated, race for the Hopi chairman position.
Honanie won the Nov. 20 election with 1,032 votes. His opponent, Todd Honyaoma, received 728 votes.
The use of technology in the Hopi contest was a big departure from past tribal elections when walking door-to-door and handing out Xerox-copied platform flyers or putting on village meetings was how candidates communicated with their voter base.
Negative YouTube videos about both candidates and email accusations spread across the Internet, coming from both on and off-reservation Hopi political groups. Facebook also played a big role in the election. Many Hopi's posted to support the candidate of their choice until the morning of the election.
In the Vice Chairman's race, Alfred Lomahquahu of Bacavi Village won with 1010 votes. His opponent, Ronald Honyumptewa garnered 741 votes.
After his victory, Lomahquahu said he appreciates and thanks everyone who voted for him.
"You are now entrusting me to carry on this position and work on your behalf," he said. "I am honored to do this. I am overwhelmed by your trust and confidence in me to carry out this mission. We must now look into ourselves and bring that positive goodness back into our lives and each other. Kwa- kwahay."
About 200 absentee votes came from enrolled Phoenix Hopis. A total of 30 votes are contested.
Approximately 1,760 people voted out of a tribal enrollment of a little more then 15,000 members.
The term for the Hopi chairmanship and vice chairmanship is four years. Honanie and Lomahquahu will be sworn in Dec. 1 at the Hopi Council Chambers at the start of the first quarter of the Hopi Council session. The event is usually private because the Hopi tribal chambers seats just 40 people.
A formal Hopi inauguration ceremony usually takes place in January with a formal reception and press conference. The event takes place on the Hopi reservation at the Hopi Veterans Memorial Center in Kykotsmovi to allow Hopi and Tewa community members to come and meet the new officials.