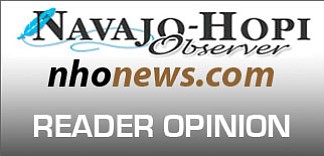 Originally Published: January 22, 2013 11:39 a.m.
To the editor:
What is family violence? It's the mistreatment of one family member by another. Family violence includes:
• Physical abuse-such as slapping, hitting or burning;
• Sexual abuse-including rape and incest;
• Emotional abuse-such as threats, insults or harassment; and
• Neglect-for example, poor physical or emotional care, serious physical injury or even death, mental suffering such as depression and anxiety, work problems such as loss of job and income.
Violence often follows a vicious circle:
• A husband abuses his wife and children;
• The wife takes out her frustration on the children too;
• Children who suffer or witness violence may abuse siblings or later their own families.
Abusers may experience loss of self esteem leading to continued violence, legal problems, fines, jail, work problems such as loss of job and income, possible violent revenge by victims and continued violence in their relationships unless they seek help.
Society also suffers with the legal and economic burden of arrest, prosecution and imprisonment of abusers. Violence in the family is everyone's concern.
Family violence is a crime and is a widespread problem in our society. Family violence often goes unreported. Victims often feel ashamed about what's happened and hopeless about improving their situation.
Every family member suffers from family violence. The victims may experience danger to law enforcement personnel and the social costs of crime.
Alice's Place in Winslow takes in victims of family violence as well as domestic violence. Educating ourselves about domestic violence is a very powerful tool to help our loved ones leave an abusive situation and provide them the support they need to break the cycle of abuse for good.
Theresa Warren
Executive Director and Victim Advocate
Alice's Place, P.O. Box 904, Winslow, AZ 86047