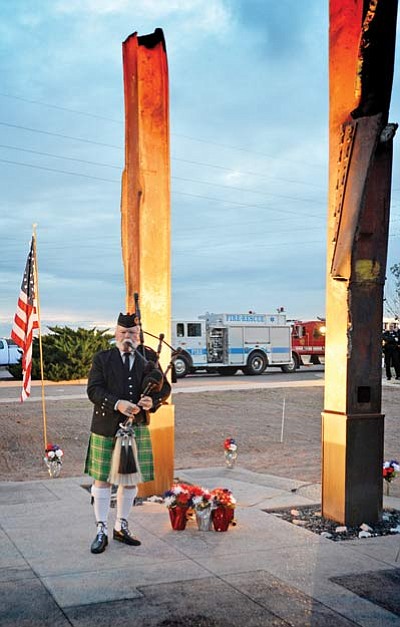 Originally Published: August 13, 2013 11:01 a.m.
WINSLOW, Ariz. - On Aug. 7, Lani White, Fire Chief James Hernandez, Winslow Police Chief Stephen Garnet, Dr. Dennis Peters and Todd Roth began planning this year's memorial service at 9-11 Park. The memorial service will start at 6:30 p.m. at the east end of 9-11 Park on Old Route 66.
Organizers said this year's event will be a more somber and shorter event. Parking will be available at the far end of the park property and in other areas nearby. Shuttles will not be needed this year. The service will include individual vocalists, the Winslow High Choir, a color guard flag raising, an invocation by a local catholic priest, a remembrance speech from Mayor Robin Boyd and a candle light vigil.
Emergency vehicles will be parked around the service with their lights on. The service will start at 6:30 p.m. on Sept. 11 and will last less than an hour. The service will go on rain or shine.
More like this story