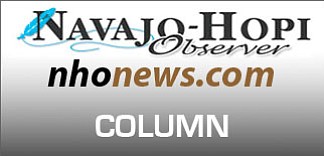 Originally Published: April 9, 2013 11:20 a.m.
Most of my clients who come to me for assistance with their health, are those who are overweight and want to lose excess fat to become healthier, or to just look and feel better about themselves. But there is a particular group of people with a common physique who should be just as concerned about their health than those who are overweight. I am talking about thin people who do not eat healthy. These types may consider themselves healthy because they are thin, but they could be disguising very serious health issues. Because they don't see themselves as unhealthy, they forego getting regular physicals. There is a common term for this particular physique; it is called skinny fat. The medical term is Metabolically Obese Normal Weight or MONW.
Ok, so what exactly does this mean? It means that one has a higher body fat percentage and lower muscular mass. And it means that you are carrying around more fat than lean muscle mass, and these physiques typically carry their excessive weight in the mid/abdominal section. Not only does this excess show on the outside, but this type of fat also surrounds and takes hold of internal organs, which creates major health issues.
A study published in the Journal of the American Medical Association states that nearly 1 in 4 skinny people have pre-diabetes and are "metabolically obese," and that adults who were normal weight at the time of incident diabetes had higher mortality than adults who are overweight or obese.
This is something we should be taking very seriously! Just because you look good, certainly does not mean you are healthy. When you are too thin, you are also putting stress on your heart and other organs to maintain and function properly.
What's worse is that this skinny fat or MONW physique is becoming common in our teenage population, boys and girls alike. A study from the Official Journal of the American Academy of Pediatrics found that 37 percent of the skinny kids had one or more signs of pre-diabetes such as high blood pressure, high blood sugar, or high cholesterol. These are scary statistics that are putting our teens at serious health risk.
Are you or your loved ones at risk?
Most health care professionals only check your BMI (body mass index) for heath-associated risks such as, heart disease, stroke, type 2 diabetes and some cancers. The problem with this method is that your BMI number does not distinguish fat from muscle, so someone who has a more muscular physique could actually have a higher BMI but still be extremely healthy.
What can I do?
I suggest having your body fat percentage checked. Get a complete physical and blood panel done by your doctor and have tests run for triglycerides and LDL/HDL cholesterol levels. Educate yourself on what are good and bad levels for all three.
How can I avoid being skinny fat or MONW?
You can start by eating healthy whole foods and eliminating processed and packaged foods. These are the foods that cause inflammation, raise your insulin levels and get stored as fat.
Eat fresh vegetables and fruits several times a day.
Cut out sugars and foods that contain hidden sugars.
Eat whole grain breads, rice and cereals, instead of enriched whites.
Exercise to keep your stress levels down and your heart rate up. The health benefits of exercising and moving at least 30 minutes a day will far exceed the health risks if you do not.
Here's to your health!
More like this story