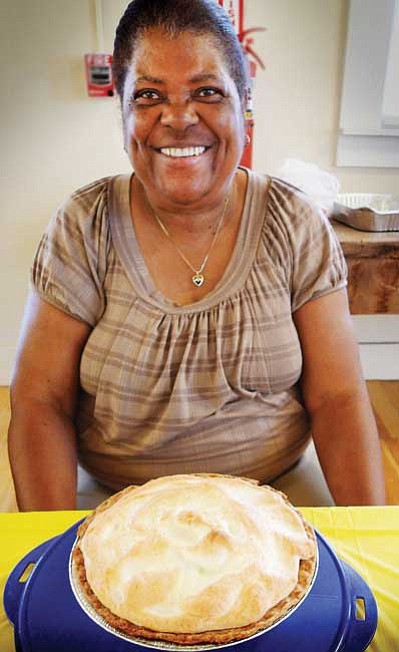 Originally Published: September 25, 2012 10:06 a.m.
WINSLOW, Ariz. - On Sept. 15, the community of Winslow was treated to a tasting event which involved 42 homemade foods, set out for sampling. The event was put on by Winslow Arts Council at the historic Hubbell Chamber of Commerce Building.
There was no cost to enter a dish and the cost to sample all was a "$1 ticket." The ticket was traded to vote for the food selected as the best. Participants were allowed to buy any number of tickets at $1 each to have more than just one vote. Cash prizes of $50, $35 and $25 were presented to the three top winners.
The real winners of the event were the 150 people who came to eat samples, at $1, for all 42 dishes. There was plenty of food to last past the allotted time of three hours and many samples were piled up and carried home for gourmet snacking. The following people had samples for tasting: April and Amber Neill, Bob Hall, Tess Kenna, Dorothy Gcholes, Anita Henling, Darlene Kennedy, Rebecca Hanson, Jennelle, Layne, Danika Sheldon, Carla Beeson, Chris Spann, Lisa Foster, Ruby Carlson, Holly Wagner, Marianne Richardson, Travis and Cooper Stubblefield, Mary Tassone, Liz McClaws, Virginia Hatch, Jenae Hancock, Rozella Leonard, Doris Hernandez, Sylvia Sandoval, Jeanie Sandoval, Donna Stubblefield, Mickey Adams and Mary Rublin.
The Winslow Arts Council wishes to thank all those who brought food and also all those who ate the food. Without you, it would not have happened.