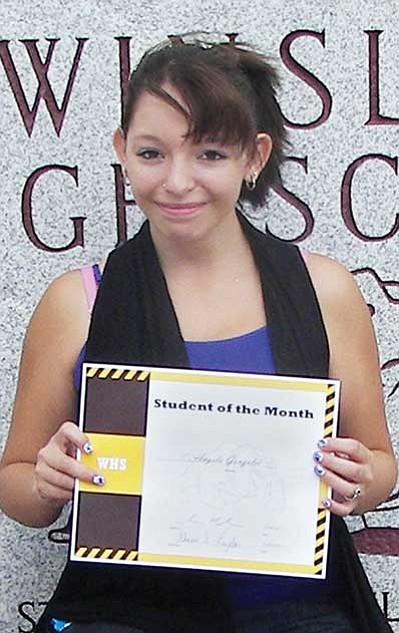 Originally Published: September 11, 2012 10 a.m.
WINSLOW, Ariz. - August is always a time when we are excited about school, seeing old friends and meeting new classmates. It is also a time when new students are very nervous about coming to Winslow High School (WHS) and learning the ways of the school.
Earlier in the month, the WHS Campus Officer asked Angela Gonzales to befriend a new student who was really lonely and upset about moving here. Gonzales did this without hesitation and followed through more than school officials could ever have suspected. She didn't act like befriending this student was a chore; in fact, she truly became a friend to her, which blew everyone away. This student has since transferred out but school officials know that her short time here was much better because of the actions Gonzales took.
Gonzales was also recently moved up to accelerated English 10 because of how solid her performance was in regular English 10. Gonzales is truly shining right now and school officials can't imagine a more deserving student.
Congratulations, Angela Gonzales, for winning the August Student of the Month. She will be going with Mr. Watson and Mr. Heister to the Rotary Club meeting for lunch at Casablanca this month.
More like this story