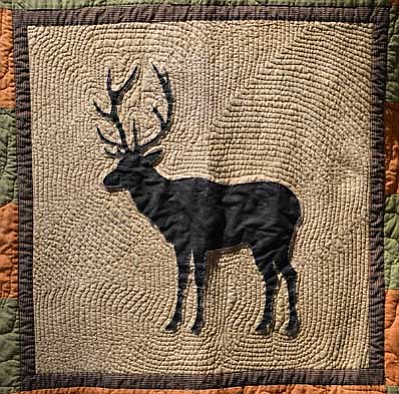 Originally Published: October 2, 2012 10:28 a.m.
WINSLOW, Ariz. - The Ninth Annual Quilt Show is showing again at the Snowdrift Art Space in downtown Winslow. The show began on Sept. 28 and will be held again Friday and Saturday during the Just Crusi'n Car Club Car show weekend. There are 14 quilts that garnered awards and 57 quilts on display. There are three size categories and one "specialty" category as well. The colors, designs and workmanship are first class. Admission is free but $1+ donations are accepted gratefully.
The quilt makers who have works on display here are Rozella Leonard, Linda Miller, Dale Nichols, Marian Scheid, Nelda Shumway, Candace Simper, Karen Smith, Marcia Childers, Virginia Gonzales, Donna Guiher, Nina Hardy, Jackie Landis, Brandee MacLean, Terri Miller, Yvonne Ridinger, Patricia Barnes, Carol Fraley, Gloria Jarmillo, Shirley King, Colleen McLaws, Kathryn Rockwell, Betty Slonczewski, John B. Smith, Helen Buttler.
More like this story