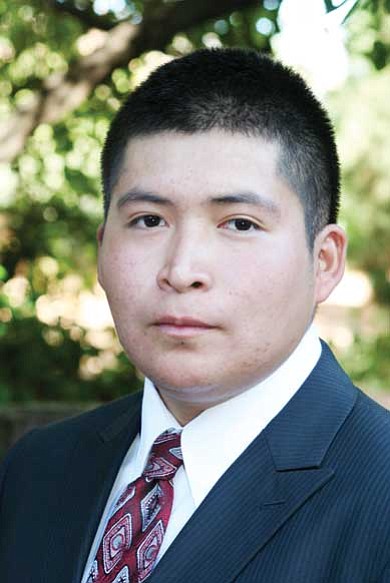 Originally Published: June 21, 2011 1:06 p.m.
SEDONA, Ariz. - Flagstaff local Jarrodd Tré Sloan graduated from Verde Valley School in Sedona, Ariz., on Saturday, June 4, 2011. He is the son of Lorene Vicente and Ambrose Sloan of Flagstaff.
Sloan was the school's assistant coach for the Cycling Team in 2009-10; Native American Story Teller; and Work Job Leader for the school's garden. He will be attending the University of Arizona, Tucson, this fall.
Verde Valley School is a boarding and day school located in Sedona, Arizona, offering the International Baccalaureate Diploma Program as its sole curriculum. Founded in 1948, the school is committed to cultural diversity and nearly 50 percent of its student body comes from 20 countries throughout the world.
More like this story