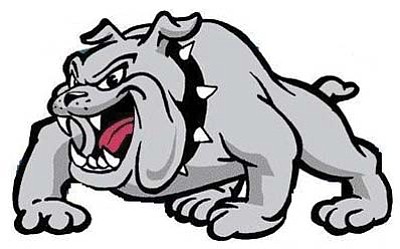 Originally Published: January 25, 2011 12:52 p.m.
WINSLOW, Ariz. - The Winslow High School basketball teams split their games with Valley Sanders last Thursday. The Lady Bulldogs suffered a rare loss to the talented 2A Lady Pirates while the Bulldogs took a relatively easy win in the boys' game.
The Lady Pirates defeated the Winslow Lady Bulldogs 70-64 in the non-regional basketball g6me. The loss dropped Winslow's record to 14-5 for the season. The Lady Bulldogs remained 4-1 in the 3A North Region. The strong 2A Lady Pirates improved their excellent record to 15-5 with the upset win over an excellent 3A Conference opponent.
Winslow led 19-15 after the first period and 41-36 at the half but the Lady Pirates stormed back in the third quarter and had a 55-48 advantage going into the final period. Winslow was able to cut that lead by only a single point in the fourth quarter as Valley Sanders snatched the upset win.
Mattea Begaii of Winslow was the game high scorer with 21 points and Felencia Keams was also in double figures for the Lady Bulldogs with 11 points. Valley Sanders had three players in double figures and another with nine points. Chelena Betoney led the Lady Pirates with 7 points. Heather Mitchell with 15 points and Redrica Nez with 12 were also in double figures and Adrianna Nez scored nine for the victorious Lady Pirates.
The Lady Bulldogs were to play at Holbrook on Tuesday in a 3A North Region contest. They will host Monument Valley in an important rematch on Friday, then journey to Window Rock the next day for another regional contest.
In the boys' game the Bulldogs defeated the Valley Sanders Pirates 62-46. The win improved Winslow's record to 19-4 and left their regional record to a perfect 4-0.
The game was tied at 10-10 after the first period of play and Winslow led
31-25 at the half. The margin was increased to 44-35 in the third quarter and the Bulldogs pulled away in the final period.
Four Bulldogs finished in double figures led by Jevon Estelle with 20 points. Kraig Shirley scored 17 points while Tyler Williams finished with 13 points and Michael Goldtooth added 10 for the winners. Casey Quigley led the Pirates with 18 points and Arlyson Chago added nine for Valley Sanders.
Winslow was to host Show Low on Friday in a non-regional game and be at Holbrook on Tuesday, Jan. 25 for a 3A North Region game.