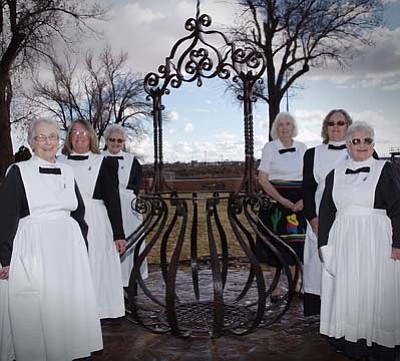 Originally Published: December 7, 2011 1:50 p.m.
WINSLOW, Ariz. - After almost 54 years of being absent from the gardens, the wrought iron wishing well was restored to La Posada's South Lawn on Nov. 21.
The original wishing well was at the center of many photographs taken by tourists from 1930 to 1958, including a young couple on their honeymoon in the 1940s. In 1958, the wishing well along with most of La Posada's interior furnishings was loaded in freight cars and taken to Albuquerue for auction.
This hand made reproduction wishing well was created by nationally recognized craftsman John Suttman. It weighs 300 pounds and has handworked iron up to 1 inch thick.
More like this story