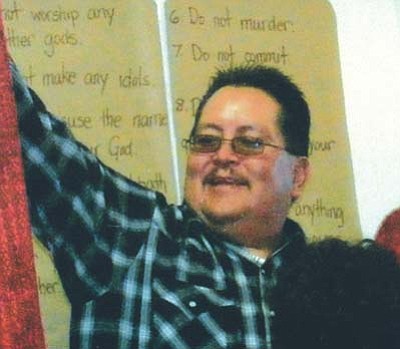 Originally Published: April 5, 2011 4:06 p.m.
Our Sincerest Thank You
It has been a month since Marvin Lee Beeson, a loving son, brother, father, uncle, nephew and friend went on to be with the Lord. We miss him greatly as we look around, do things and travel to familiar places; a flood of memories fill our hearts and the tears begin to flow. Marvin will always remain in our hearts and eventually our tears of sorrow will turn into happy tears filled with all the good and happy memories we shared.
It is with this in mind that we want to sincerely express out heartfelt gratitude to everyone who has helped us during our loss with your prayers, love, support and encouragement - we are truly blessed and loved.
Marvin touched our lives in many ways and he held a special place in his heart for each of us; his family and friends. He truly loved and treasured each of you and knowing Marvin, he would wrap his arms around each of you and tell you not to be sad for him. He would tell us to enjoy each day, respect one another, be kind to each other and most importantly, love one another.
May the Lord bless and keep each of you. Please know that we are grateful to each of you for your kindness and compassion. Our strength and healing has come from you. Please remember you each held a special place in Marvin's heart and for that we are grateful (Psalms 23).
With our sincerest gratitude,
Georgia Beeson, Myron Beeson, Terri Beeson, Darryl Beeson, Jennifer Beeson-Apachee, Rachelle Beeson, Arnette Silas-Beeson, Andrea Beeson and Family
Second Mesa, Ariz.
More like this story