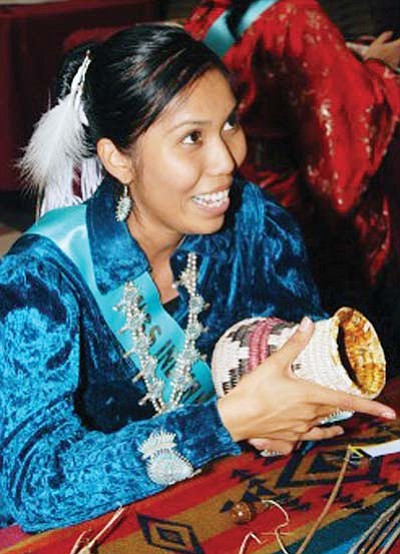 Originally Published: September 21, 2010 4:55 p.m.
SHONTO, Ariz. - Evereta Thinn of Shonto, was selected as the 18th Miss Indian Nations at the United Tribes Technical College Powwow. She is a member of the Navajo Nation.
Thinn also held the title of Miss Indian Arizona in 2007-2008.
Runners-up were Christina Thomas of Nevada; Carmen Selam of  Wapato, Wash.; and Sunni Rose Wilkinson of White Shield, N.D. Miss Congeniality was Brianne Herman of Rosebud, S.D. The children's choice was White Elk Woman Dickens of the Three Affiliated Tribes.