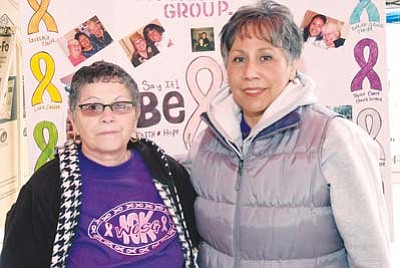 Originally Published: October 28, 2010 10:34 a.m.
WINSLOW, Ariz. - On Oct. 23, Winslow cancer walkers gathered at Winslow Ford to register and start their 10k walk. About 150 walkers were in attendance and walked from Winslow Ford to Cake's Nissan and back, a distance of 10 kilometers, or about 6.2 miles. Each walker had a sponsor who pledged money for the walk. The walk completion had live music and a raffle.
The two main organizers of the event were Sophia Salazar and Petra Velez, both cancer survivors. Main sponsors of the event were Winslow Ford and the Just Crusin' Car Club. Winslow Ford was a registration office and provided the concrete area, large canopy, hot dog trailer and other amenities.
October is National Cancer Awareness Month so look for next year's events and participate.
More like this story