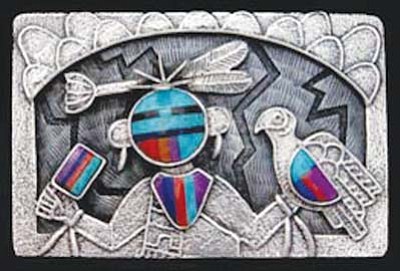 Originally Published: October 5, 2010 12:09 p.m.
MOENKOPI, Ariz. - The Moenkopi Legacy Inn and Suites will be hosting the Tuuvi Artwalk on Oct. 15-16 in the Tsotsvalki conference center from 12 p.m. to 8 p.m. MST. The Tuuvi Artwalk will feature some of the finest artists fron Hopi and Navajo land.
Roy Talahaftewa and Bahe Whitethorne Sr. are just two of the award winning artists that will be featured during the Artwalk.
Live music will be provided by Hopi/Quechan Flutist Frederick Andrews. Food will be available for purchase during the Artwalk at the hotel's outdoor lanai grill.
This event is free and open to the public. Come and enjoy fine art, music, and food.
For more information call (928) 283-4500 or visit
www.experiencehopi.com and click on the calendar of events.