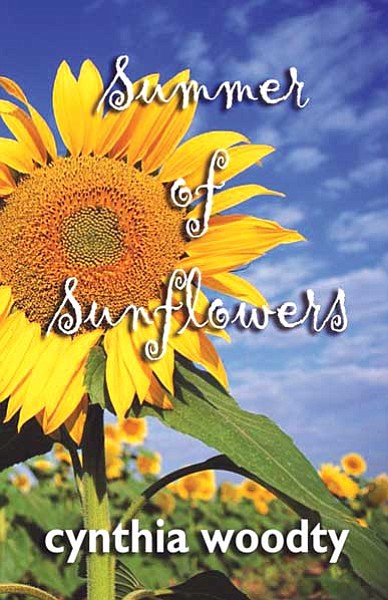 Originally Published: March 30, 2010 2:32 p.m.
SAN JOSE, Calif. - Cynthia Woodty, who grew up several miles south of Birdsprings Chapter House on the Navajo Reservation, will be returning to her home chapter for a special book signing event in April. Now that she has released her debut novel entitled "Summer of Sunflowers," she is ecstatic to return home to celebrate the release of her novel, as well as autograph copies of her book.
With spring here and summer around the corner, the timing can't be better to attend a celebratory event in recognition of her debut novel release.
Woodty, a self-published author stated, "I wanted to write 'Summer of Sunflowers' because a) I did not see any modern novels in the marketplace written by any Navajos and b) I wanted to write a story, which shed light on current-day issues, which are facing young adults on the Native reservations."
Summer of Sunflowers, which took about four years to write, is a murder mystery fiction novel, packed with drama and suspense and sprinkled with a bit of humor and littered with specks of Navajo cultural enlightenment.
The story is told from the perspective of 16-year-old Shannon Scott, who returns to the reservation to spend a summer with her grandmother. What she expects is a peaceful summer and a break from her hectic city life in Los Angeles, but what she encounters is a dramatic summer of peculiar and unexpected events - a surprise visit from strangers, the murder of a local Navajo man, a new love interest, and reliving bad memories she thought she had tucked away for good.
"I hope my readers will be inspired to follow their dreams, read more, and explore their creative side through writing," Woodty said. "Moreover, I want the young people on the Native reservations to be able to connect with me and know that if I can write and publish a book, they can do so as well. I also want to inspire unpublished writers to publish their works."
When asked if she related to her character in any way, Woodty commented, "I can identify with the main character, but she is based on people I know and their cumulative experiences, which they've shared with me."
Woodty credits her teachers at Leupp Boarding School for influencing her to read, but shares one of her earliest reading experiences. "The first book I was given was 'Moby Dick.' I was in kindergarten when I my oldest brother handed me that book. He asked me to sit down at the kitchen table and asked me to read it. At the time, I didn't know how to read, so I quietly sat there for a long while. He then showed me how to use my fingers to follow the words and he said, 'Just follow the words like this side to side and look at the letters.' So, I did what he said, and needless to say, didn't learn how to read that day. But, eventually, I learned how to read and became an avid reader."
Woodty offers some advice for aspiring Native writers, stating, "Tell your story and don't let anyone or anything hold you back. Don't make any excuses, stay focused, and invest in a good voice recorder. The voice recorders are good for when you have a creative thought and don't have time to write it down or type it out."
She also has some words for children and teenagers: "Learn how to use a dictionary and thesaurus. They are great resources for increasing your vocabulary."
Summer of Sunflowers was selected as the January 2010 Book of the Month by Native America Calling, a call-in radio program. Summer of Sunflowers can be purchased on
www.Lulu.com, www.Createspace.com, or www.Amazon.com. The book is also available as a Kindle book for the Amazon Kindle e-reader.