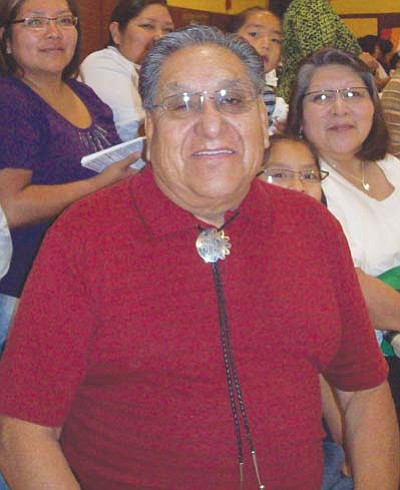 Originally Published: July 28, 2010 2:10 p.m.
KYKOTSMOVI, Ariz. - The Hopi Tribal Chairman responded to a recent "Silent Majority" protest and wanted to make clear that he respects every Hopi's right to speak his opinion and that he is more than happy to sit down with Jack Harding and discuss issues. He stated that he and Vice-Chairman Honanie were elected by the people to "bring stability to the Hopi Tribal government and they have been very busy continually making headway."
As far as issues with the tribal council he sees the tribal government as a democratic system and the council as a separate legal body that has its own actions. He vehemently states that everything is operating in accordance to the Hopi Constitution which the law of the Hopi people and adopted to work for the people. He added that the people have chosen to move forward by electing the Chairman and Vice Chairman adding, "the people have spoken"
He feels that if the silent majority needs to approach him directly to address issues he is open to discussion. Nonetheless he appreciates the letter that was sent and looks forward to addressing their issues or concerns.
More like this story