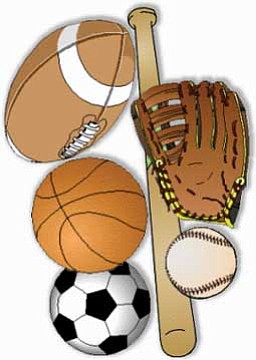 Originally Published: January 27, 2010 4:03 p.m.
A number of changes in sports and other schedules have been made due to the snow and other inclement weather which has caused the cancellation or delay of a number of events and closure of some schools, especially last week.
Many of the changes involve basketball games and wrestling meets. The basketball games between Winslow and Holbrook scheduled to be played on Monday was rescheduled for Tuesday. Along with those games, the "Wall of Honor" presentation was also moved from Monday to Tuesday between the girls' and boys' games.
The basketball games with Window Rock will still be played on Saturday in Winslow as scheduled. 
The Winslow girls' basketball game with Chinle has been scheduled for Feb. 2 at Chinle. The Winslow boys' basketball game with Show Low is Feb. 2 at Show Low.
The Winslow basketball games with Tuba City originally scheduled for Tuesday, Jan. 26 will be played on Thursday, Feb. 4. The Winslow basketball games with Monument Valley originally slated for Friday, Jan. 29 will be played on Friday, Feb. 5.
With girls' games featuring the top three teams in the regional standings involved being moved closer to the end of the season, there could be dramatic results in the standings and possibly the regional championship. Winslow had games with both first place Window Rock and second place Monument Valley changed. It is likely that a game between Window Rock and Monument Valley was changed. These are crucial contests for each of these teams. A boys' game between second place Winslow and third place Holbrook was also affected as were games with contenders Window Rock and Monument Valley. First place Chinle also had games that were likely changed which could affect the standings.
The tournament schedules were also changed and will undoubtedly have an effect on 3A North Region teams.
The 3A North Regional Wrestling Meet will spill be held at Ganado on Saturday, Feb. 6. The regional basketball tournament schedule has changed and will be held from Feb. 9 through Feb. 12 at Chinle. The state wrestling tournament will be held in Prescott on Feb. 12 and 13.
The state basketball tournaments will be held at the homes of the higher seeds on Feb. 15 for boys and Feb. 16 for girls in the first round and Feb/ 19 for boys and Feb. 20 for girls in the second round. The semifinals will be on Feb. 26 in Phoenix with the finals to be played there on Feb. 27.