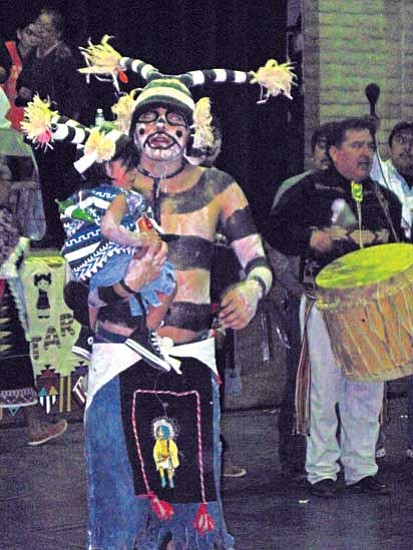 Originally Published: April 20, 2010 2:57 p.m.
KYKOTSMOVI, Ariz. - You wouldn't have known it was the income tax filing day deadline if you were at Hopi on April 15.
The Hopi Reservation area's Head Start Program Centers joined together to celebrate "Indian Day." The day was set aside to honor local elderly centers, including two neighboring Navajo elderly groups for a day of dancing and sharing a traditional Hopi meal, which included tender white corn and lamb Nokquivi, mouth-melting homemade bread, fresh blue corn somiviki, punch, coffee and all kinds of homemade desserts.
The Hopi Veteran's Memorial Center was filled to capacity with young Headstart students in traditional clothing.
Parents, grandparents, visiting relatives and elderly along with dignitaries like Hopi Tribal Chairman LeRoy Shingoitewa and Hopi Vice Chairman Herman Honanie were seated on stage with Dr. Noreen Sakiestewa, the current Hopi Tribe's Education Department Director.
Festivities lasted until late afternoon, with the community and its young student dancers enjoying their special day.