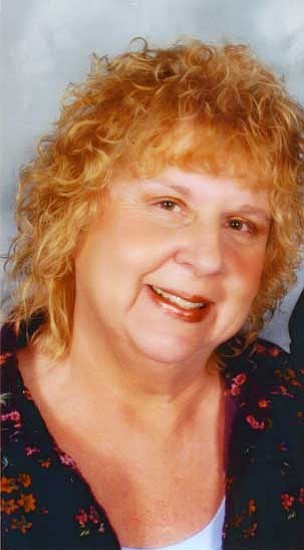 Originally Published: October 13, 2009 3:31 p.m.
Rita C. Alexander Hodgins of Flagstaff passed away on Thursday, Oct. 1, 2009 after courageously facing pancreatic cancer.
She was born in Cleveland, Ohio on Jan. 21, 1948. Her family moved to Scottsdale in 1962 where Rita graduated from Scottsdale High School in 1966. She was a young, stateside newlywed mother-to-be during the Vietnam War and later earned two degrees from Arizona State University - a Bachelor of Arts and Master of Fine Arts in Multicultural Cultural Studies.
She moved to Flagstaff in the late 1970s, taught painting at Coconino Community College and was a longtime art educator. Rita's own fine art was in mixed media and she was a prolific hand colorist.
She was also a self-employed entrepreneur wholesaling Indian arts and was a past president of the Indian Arts and Crafts Association (IACA).
Prior to her illness, she was employed by the Navajo-Hopi Observer as an advertising director and most recently served on the staff of the Museum of Northern Arizona as an Indian arts buyer and retail manager.
During her cancer treatments, she worked writing resumes and cover letters for professionals affected by recent economic downsizing. She was also a speaker, journalist, paralegal and marriage minister. Lifelong learning was her mantra.
She was passionate about art, history, archaeology, Native people and she loved animals.
Her parents Clara and Alex Rebik, her mother-in-law Mary Hodgins, her maternal grandparents Emily and Fred Kutschinski and paternal grandparents Fevronia and William Rebik preceded Rita in death.
She is survived by her devoted husband and best friend L. Bruce Hodgins of Flagstaff; father-in-law Wellesley Hodgins of Farmington, N.M.; daughter and son-in-law Holly Ann and Dan Walker of Glendale; sister and brother-in-law Alexa and Brad Hokanson of Fallbrook, Calif.; and twin grandchildren Noël and Alexander Walker of Glendale.
In addition, there are many other beloved friends and colleagues from all walks of Rita's life.
A memorial service will be held on Monday, Oct. 26, 2009 at 1 p.m. at Lozano's Flagstaff Mortuary Chapel at 2545 N. Fourth St.
Per Rita's request, if you plan to attend the memorial service, please do not wear black. In lieu of flowers, the family suggests donations to Northland Hospice, P.O. Box 997, Flagstaff, AZ 86004.