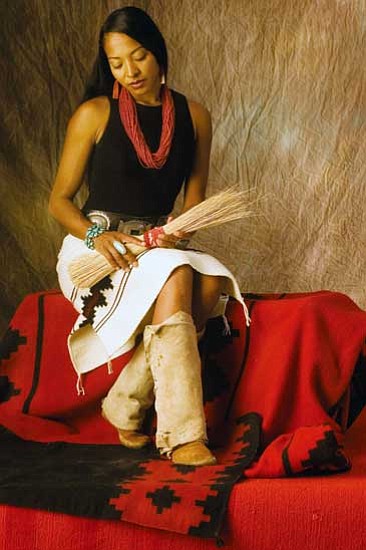 Originally Published: October 13, 2009 4:56 p.m.
The month of October is "Domestic Violence Awareness Month" and there will be various activities locally, statewide and nationally bringing awareness to domestic abuse and violence. I hope that everyone will take time to gain an understanding toward this issue that continues to plague our society and world.
Every nine seconds, a woman is abused. Domestic violence is a pattern of behavior that includes the use of threat of violence for the purpose of gaining power and control over another person. Abuse and violence is characterized by physical abuse, verbal abuse, economic abuse, sexual abuse, emotional abuse, stalking, isolation and control.
Acknowledging warning signs such as jealousy, possessiveness, put downs and threats is important and need to be taken "seriously" because the abuse will only escalate. Your best defense is to avoid being a victim. Domestic violence is a crime and is against the law.
As a society, it is important that we acknowledge and recognize that domestic abuse and violence is a "community and social issue." In order for change to occur that change has to begin with self. "Knowledge is power when applied!" And as a community, we need to come together in this fight against domestic violence and act towards prevention, intervention and make perpetrators accountable.
If you know someone who is being abused, please consider one of the agencies to discuss ways to safely help them. All calls are confidential:
• National Domestic Violence Hotline - (800) 799- 7233; www.ncadv.org
• AZ Coalition against Domestic Violence - (800) 782- 6400; www.azcadv.org
• Northland Family Health Center - (877) 634- 2723
• Victim/ Witness Services - (928) 779- 6163
• Kayenta Shelter Home -(877) 697- 8591
• Alice's Place, Winslow, Ariz. - (928) 289- 3003
This October during Domestic Violence Awareness Month, let us remember those who have lost their lives to this senseless crime. Let's continue to educate ourselves and others with hope that it will inspire and guide someone toward a better understanding of what is healthy vs. unhealthy and respectful in a relationship. Love is honesty, trust, caring, openness, communication and respect. Not living your life in fear. "Love doesn't hurt."