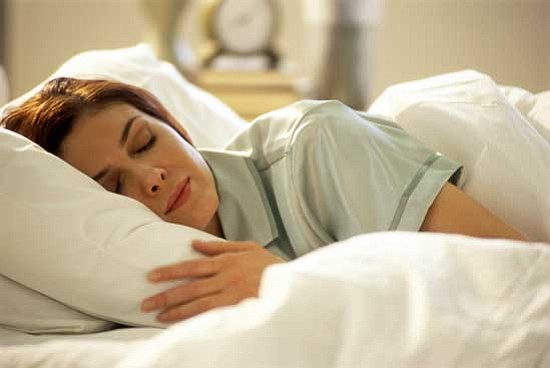 Originally Published: October 6, 2009 3:50 p.m.
WINSLOW, Ariz. - Correlations between sleep and heart health are apparent. Research indicates that five out of 10 heart patients have an untreated sleep disorder that can increase a patient's risk of heart attack, stroke, high blood pressure, hypertension, type II diabetes, coronary artery disease and weight gain. Sleep study screening appointments are incorporated into the comprehensive cardiovascular consultations now available at the Mountain Heart Winslow Clinic.
Dr. Brian Fuller, DO, FOCAI, will screen patients for sleep disorders at the Winslow location located at 122 W. Third St. Fuller, a former primary care physician, understands the impact poor sleep can have on patients overall health.
"Patient care is my first priority," Fuller said. "I am happy to provide increased access to heart care for patient's living in Winslow."
Dentists, primary care providers, and surgeons are often the first providers to identify a patient's sleep disorder. Common symptoms include sleep deprivation, daytime sleepiness, restless legs, fatigue, high blood pressure and snoring.
Former Director of Cardiology at JFK Medical Center, and Board Certified Sleep Specialist, Dr. Gerald Weisfogel, MD, FACC, has successfully integrated sleep medicine and cardiology care within the Mountain Heart Cardiovascular Care Center and Sleep Facility in Flagstaff.
Weisfogel has over eight years experience in sleep study interpretation, diagnosis and treatment of sleep disordered breathing. He is a Diplomat for the American Board of Sleep Medicine and the founder and Medical Director of Diagnostic Vascular Imaging Associates, the only freestanding cardiac catheterization laboratory in the Northeast.
In collaboration with Sleep Facility Medical Director, Dr. James E. Carter, Jr., MD, FACC, Weisfogel has organized a team of experts dedicated to providing patients with accessible sleep disorder diagnoses and treatment.
Following a sleep study, Mountain Heart cardiologists provide patients with on-going medical support through a free comprehensive compliance program. Compliance programs are proven to positively impact quality of life for patients suffering with sleep disorders.
To schedule an appointment to be seen in Winslow or Flagstaff please call (888) 6-MTN-HRT (or (888) 668-6478) or visit www.mountainheartllc.com for more information.