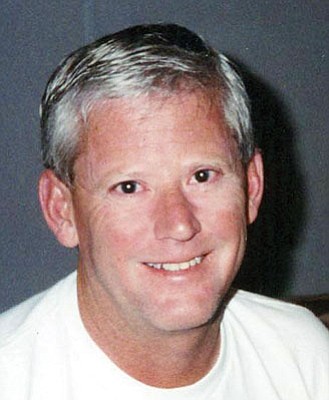 Originally Published: March 3, 2009 3:19 p.m.
David Henry Golightly, 55, of Holbrook, formerly of Flagstaff, died Friday, Feb. 20, 2009.
Mr. Golightly was born on March 6, 1953, in Phoenix. He made his professional career in sales. He owned and operated Union Oil Service Station in Flagstaff. He then moved to Tuba City for 17 years and worked as general manager for Davis Chevrolet. He then ventured into the Johnson Mobile Home business and sales. In 1998, he moved to Holbrook, where he owned and operated Golightly Insurance Co. He lived there for 11 years.
He was a member of the Holbrook BPOE Lodge 2450, the American Legion Post 37, Navajo County Sheriff Posse, and was active with the Navajo County Hashknife Posse and the Pony Express, which includes search and rescue. He was always willing to help other people. He was very fond of his friends of the Navajo and Hopi reservations. Mr. Golightly loved people, making new friends, telling jokes and sharing his bubbly life and smile. His favorite sports were bowling and pool. He was a loving husband and father. He was dearly loved and will be greatly missed by all those who knew him.
Mr. Golightly is survived by Maria "Lou," his devoted wife of 13 years; children Jennifer Golightly of Phoenix, Jeri Bartholomew (Coby) of Utah, U.S. Army Sgt. Joshua David Golightly (Annie) of Holland, Christian Chavez (Sharnell) of Holbrook, Paco Chavez of Phoenix, and George Chavez of Mexico; his loving mother Joyce Golightly; brother Michael Golightly (Susan) of Flagstaff; sister Virginia Manterola of Clarkdale; and 12 grandchildren.
He was preceded in death by his father Harvey Maurice Golightly of Flagstaff
A celebration of Mr. Golightly's life will be held Saturday, March 7, 2009 at 10 a.m. at the Holbrook BPOE Elks Lodge 2450.
Condolences can be sent to the family at www.norvelowensmortuary.com.
Norvel Owens Mortuary is handling arrangements.
More like this story