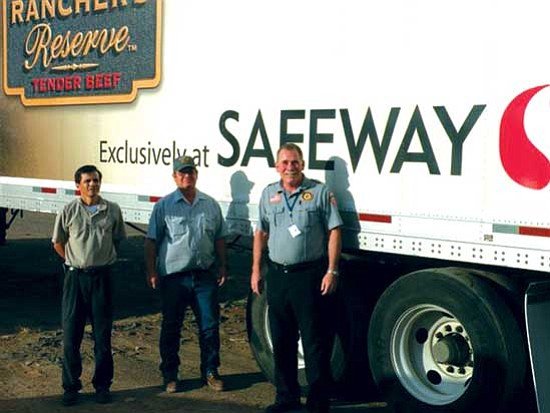 Originally Published: July 21, 2009 11:37 a.m.
HOLBROOK, Ariz. - The Navajo County Sheriff's office teamed up with the Holbrook Safeway to round up and deliver 5,400 gallons of water to Dilkon, Teesto, Jeddito and Whitecone on July 15.
"I got the call saying their wells were running dry late last week," Sheriff K.C. Clark said. "We called around and Greg Duran with the Holbrook Safeway ... stepped up to the plate."
Duran, after the call from Sheriff Clark and calls from a few of the parched communities, contacted his district manager. Less than 12 hours later, a Safeway semi-truck was making a water drop to the Dilkon police station.
"I called them at 10 a.m. on Wednesday," Duran said. "By 11 a.m. they gave me approval, and we got the load of water to Dilkon at 5:30 that evening."
The sheriff's office, along with representatives from the Holbrook County road yard, met the semi at the Dilkon Police Department and unloaded 2,160 gallons of water to be distributed among Dilkon, Teesto and Jeditto. They then sent 3,240 gallons of water to the Whitecone Chapter.
"We stepped in because it was the right thing to do," Sheriff Clark said. "We were just glad we were in the right place at the right time."